AROGYA fair to be commence in Goa on March 26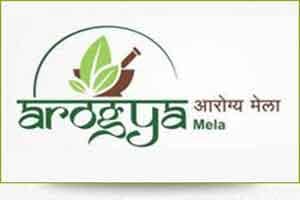 The four-day national AROGYA fair will be held in Goa from March 26-29, Union AYUSH Minister Shripad Naik said.

AROGYA, organised by AYUSH Ministry and Confederation of Indian Industry, will promote and popularise Indian medicinal system, Naik told PTI.

"The national level AROGYA fair in Goa this year is being organised with the objective of promoting and popularising Indian Medicine Systems to the general public and update industry of the latest developments in the sector, to promote and propagate the Indian Medicine systems namely Ayurveda, Yoga, Unani, Siddha, Sowa-Rigpa and Homeopathy," the minister said.

"Free medical check-ups, distribution of medicines and technical sessions will be organised during the fair. Approximately, 15,000-20,000 people are expected to attend the four-day event," Naik said.

The minister said the fair would be an excellent platform to promote Indian medicine systems and healthy living to the general public as well as sharing the latest research work in sector and showcase the true potential of state in the sector.

"Technical sessions would be held on all days on emerging trends in industry and live Yoga demonstration, demonstration of home remedies for treatment of common ailments and display of medicinal plants, Ayurvedic, Unani medicines for common ailments would be some of the attractions for all the visitors," he added.