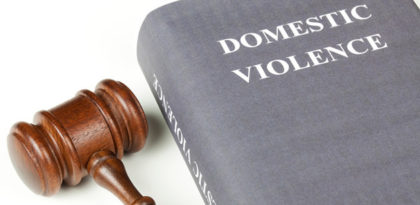 Dibrugarh:A fourteen day Judicial custody has been ordered for DR. Simanta Konowar, a practising eye specialist, for allegedly attempting to kill his wife, on Monday. She is a teacher at Kodomoni Lower Primary School.
Accused of having indulged in brutal acts of physical cruelty on his wife Rekha Hazarika, since 2012, Dr Konowar was supposedly involved in  an extra marital relationship with a lady Registrar of Tezpur Medical College and Hospital.
As the  alleged friendship with the other woman deepened, persistant demands for a divorce by the doctor increased. The couple have a 10 year old daughter.It is reported that marital discord between the husband and wife reached a pinnacle after 2012. However, Mrs Konowar refused to give him a divorce.
It is alleged that on  Monday night,  in a fit of rage, the doctor assaulted his wife with a sharp weapon, causing grievous physical injuries.
The family members and neighbours who resisted the attack and rescued the wife, took her to the Assam Medical College , where she was given appropriate medical aid, reported The Sentinel.
The police was informed and Dr. Konowar was picked up from his residence on charges of assault and violence . Putula Hazarika, the victims  mother lodged an FIR at the Gabhorupothar Police Beat Post , which resulted in Dr Konowar's arrest. He was produced before the court, which in this case ordered a 14 days, judicial custody
1 comment(s) on Assam : Doctor sent to 14 days judicial custody