Assam Govt, Tata Trust plan Rs 2,000 crore project to treat cancer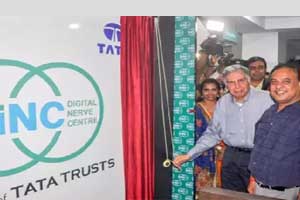 Guwahati: Assam government is poised to treat cancer at the doorstep and has tied up with Tata trust in PPP mode to provide cancer facilities in the state, Health and Family Welfare Commissioner and Secretary Anurag Goel said on Friday.
"Assam Government is soon going to treat cancer at the doorstep. The state government has tied up with Tata Trust in a Rs 2000 crore project in PPP mode to provide cancer care facilities in the state", Goel said at the CII North East Healthcare Conclave here.
The conclave has been organised with the aim to bring to the fore issues of developing an efficient health care ecosystem in the northeast region.
Goel also emphasised the need for developing the quality workforce for sustainable growth in the healthcare sector.
K H Palin, CMD of Shija Hospitals and Research Centre in Imphal said the northeast being a biodiversity hotspot offers immense opportunities to promote the region as a destination for alternative medicine.
Sudhakar Manav, CEO, Apollo Hospitals highlighted the various aspects that require improvement as well as government interventions in creating the base for building the foundation.
Emphasising upon skilled manpower, IT and soft skill, he highlighted the investment opportunities available in affordable healthcare, drugs and devices, medical value chain and medical tourism.
Abhijit Barooah, Co-Chairman of CII North East Council said that the physical infrastructure for healthcare services available in the region is highly skewed and unevenly distributed and emphasised on the need of well-trained health workers in terms of specialized doctors and skilled paramedics.
Read Also: Manipal Hospitals to adopt Watson for Oncology for cancer treatment