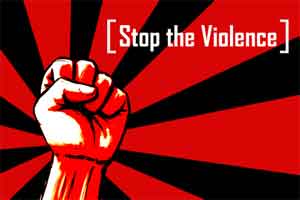 It has been reported the surgeon is offering a 30 per cent discount to all healthcare fraternity and his family members.
Kolkata: The incidents of medical professionals being assaulted are rampant these days, which portray nothing but the lack of trust of patients on their doctors. Meanwhile, it becomes an utmost alarming matter for the medical fraternity when the doctors, who study day and night for years, would get so dejected that they are now having second thoughts and are planning to change their profession.
Covering about one such instance, recent media accounts have recently reported about an orthopaedic surgeon, identified as one Dr Niladri Biswas, a resident of Naihati who has started a unisex beauty parlour at Barasat town as his substitute occupation.
The matter came to notice when Dr Biswas announced his plan of opening up a unisex beauty parlour on the Facebook page of West Bengal Doctors' Forum.
In his social media post, Dr Biswas, who completed his MBBS from the NRS Medical College and MS (Orthopaedics) from the RG Kar Medical College, brought attention to the rising incidents of doctors being beaten up and harassed all across the state.
 TOI quotes that in the Facebook post, he had stated that several incidents of doctors being beaten up in hospitals and harassed have prompted him to search for a substitute profession.
It has been reported the surgeon is offering a 30 per cent discount to all healthcare fraternity and his family members.
Having said that, Dr Biswas's decision also seems to have given air to the speculation drive as his career has been successful till date and according to media accounts, he has not faced a single incident of assault in his medical profession.
When asked if this plan of changing his hard-earned profession is permanent, Dr Biswas told TOI, "I am not abandoning my medical profession as of now. But if the parlour does well, I may stop seeing patients at all."
Recently, Medical Dialogues reported about a much controversial incident , whereby Jadavpur police station Officer-in-Charge (OC) Pulak Kumar Dutta, who underwent a wrist surgery, allegedly slapped Dr Srinivas Geddam, a DNB trainee doctor at Calcutta Medical Research Institute (CMRI) with his left hand after grabbing him by his neck when asked about his medications.
He later apologized after the state Indian Medical Association (IMA) which declared that doctors in the state are not going to tend to police officers unless an apology is submitted for the assault as well an arrest is made against him.
Read Also: Cop who Slapped DNB Trainee apologizes after IMA says NO treatment for any policeman
It is pertinent to mention in this report that the Kolkata Police had earlier declared that whoever assaults a doctor would face over 10 years prison. However, the effect of this so-called regulation is yet to be seen.
Read Also: 10 years Jail time for Assaulting Doctors: Kolkata Police
7 comment(s) on Assault effects: Kolkata Orthopaedic Surgeon opens Beauty Parlour