Assault fear pushes up number of referral cases in Goa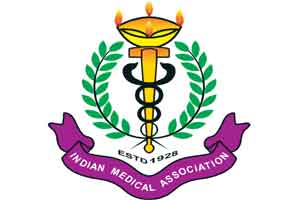 Panaji: The number of emergency cases being referred to secondary and tertiary level hospitals in Goa has gone up by 50 per cent in the recent times due to the fear of assault by patients relatives, a senior official said.
"It has come to light that almost 50 per cent of the referrals from Primary Health Centres (PHCs) and private doctors to higher hospitals are out of fear of assault by patients relatives," IMA Goa President Medha Salkar told PTI.
"Doctors are acting defensive due to attacks on them. They feel apprehensive about taking any major decisions due to lack of confidence relating to their own security in case of any untoward circumstances which may arise later," Salkar said.
"There is always a fear that the relatives who are medically uneducated will respond in a violent way, if there is death or complications which are totally unforeseen," Salkar said.
IMAs Goa unit had recently petitioned chief minister Manohar Parrikar after a private practitioner from south Goa was assaulted by a woman a couple of days ago. The accused woman is currently on the run after police complaint was filed against her.
Salkar said the issue of doctors safety in various government and private hospitals was discussed with the chief minister.
"The chief minister gave a patient hearing to the problems faced by doctors. We had an appointment with him only for five minutes but the discussions went on for more than 35 minutes," she said.
Discussing the situation in PHCs and with the private doctors, Salkar said "Sometimes you have to take some decisions on the spur of the moment but now doctors are wary of doing so which has increased the load on Goa Medical College and district hospitals. It is high time some steps in this regard are taken."
Salkar said measures like installation of CCTVs at the entrance of doctors chamber can go a long way in controlling unruly crowd.
She said IMA is also working on improving communication skill of the doctors.
Salkar said if the patient has any grievances he can approach redressal committee which has to be appointed by authorities under Goa Medicare Act of 2013.