Audit of 8 Govt hospitals to point out deficiencies: Delhi Govt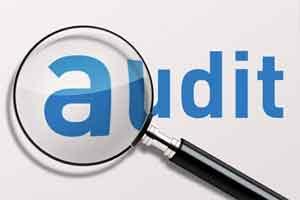 New Delhi: The Delhi government today decided to engage a central agency for assessing "deficiencies" at eight government-funded hospitals and institutes, as it also gave a go-ahead to setting up a hazardous waste treatment facility in Bawana.
At a meeting chaired by Chief Minister Arvind Kejriwal, the Cabinet granted approval to engage the Indian Institute of Public Administration (IIPA), a Government of India agency, for a third party audit of eight autonomous institutes and society hospitals, a government official said.
"The decision was taken in pursuance of a High Court order to complete the process of assessment of deficiencies in the government-funded hospitals and institutions," said the official.
The eight hospitals and institutes include: the Rajiv Gandhi Super Speciality Hospital (RGSSH), Janakpuri Super Speciality Hospital (JSSH), Delhi State Cancer Institute (DSCI), Institute of Liver & Biliary Sciences (ILBS), Chacha Nehru Bal Chikitalaya (CNBC), Chaudhary Braham Prakash Ayurvedic Aveum Charak Sansthan ( CBPACS), Maulana Azad Institute Dental Sciences (MAIDS) and Institute of Human Behaviour and Allied Sciences (IHBAS).
The purpose of the audit is to point out the "deficiencies and shortcomings" and suggest remedial measures to ensure availability of clinical, diagnostic and full array of medical services these hospitals and institutions were designated to provide, he said.
Approval of Lt Governor Anil Baijal would be taken for engaging the IIPA, he said.
The Cabinet also cleared a proposal for setting up of the treatment, storage and disposal facility (TSDF) for hazardous waste generated by common effluent treatment plant in Bawana.
The facilities will be developed through public-private partnership mode on build-operate-and-transfer basis (BOT) basis, with a contract for 25 years.
The TSDF will be spread over 14 acres of land, the official said.
The Cabinet also decided to sanction additional grant-in-aid to be released by the Delhi Pollution Control Committee ( DPCC) from the Air Ambience Fund, up to Rs 1.95 crores towards 50 per cent of the capital cost to the project, he added.