Aurangabad: BDS students upset over decision of compulsory alumni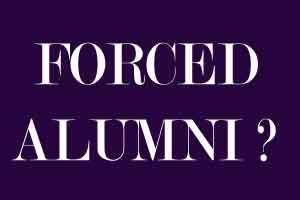 BDS students of Aurangabad Government Dental College and Hospital (GDCH) have expressed their concern over a recent decision by its authorities, which directs them to become members of the alumni association for getting their internship completion certification.
For getting this certification the students are required to pay Rs 1000 as annual membership or Rs 5,000 for life-time membership. Many students from the poor regions of the state (especially the drought-affection regions) are not willing to accept this decision, as they cannot afford it right now.
The students have further alleged and implied in their comments on the matter that the alumni association is not a recognised entity either by the medical or dental council. It is not even affiliated to the Maharashtra University of Health Sciences. As a consequence, it is not mandatory to be a part of the association. The authorities in turn, are harassing the students with this decision, and even mistreating them when they approached the authorities directly.
A private practitioner and dentist Datta Bhajibhakre, who is a member of the GDCH alumni association, has come up indirectly in the support of the students by implying that he is a pass out of the 1998 batch and, had only registered himself voluntarily as a part of the alumni association last year.
As reported by
TOI
, the GDCH dean SP Dange, however, refuted the allegations. He said, "Establishing the alumni committee is one of the recommendations of the Dental Council of India. Hence, the college is initiating steps to set up it. If the students are facing financial constraints, they should approach the administration and the college will look into their problems. The college has given the option to pay the alumni membership fees in instalments of Rs 500 and Rs 1,000 instead of paying lifetime fees of Rs 5,000."
Dange also said that the college was not holding any certificates, making it mandatory for the students to pay the alumni fees, as it is optional.