AYUSH, Yoga to be integral part of treatment of serious diseases in AIIMS: Ashwini Kumar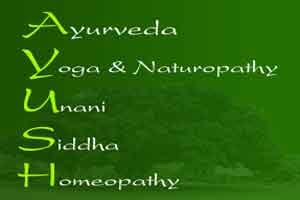 Kolkata:  Union Minister of State for Health Ashwini Kumar Choubey on Saturday said that initiatives to open 20 AIIMS have been taken under Pradhanmantri Swasth Yojana, and six of them have already started operations.
"In all such institutes, Ayush and Yoga will be part of treatment procedures to cure serious ailments like cardiac diseases," he informed while delineating on the health and sanitation issues in an interactive session on 'Health and Family Welfare: Recent Trends & Road Ahead' today in the city.
Mr Choubey said, "The Union Government headed by Prime Minister Narendra Modi has come up with the biggest health scheme of the world 'Ayushman Bharat' to provide affordable health services to the poor and downtrodden people of this country. Through National Health Protection Scheme 50 crore such people will be provided coverage up to Rs 5 lakh per family per year for secondary and tertiary care hospitalization in a year. "
With this, keeping with the objective of the National Health Policy, 1.5 lakh wellness centres will be made available to the people of this country and initiatives will be taken to change every illness centre to wellness centre in the country, the minister added.
"The Union Government is putting thrust on health education, and, hence, the Centre is upgrading 58 medical colleges and in 73 other medical colleges, super-speciality blocks will be established," said the minister.
While speaking on Mission Indradhanush, Mr Choubey pointed out that the target of Health Ministry is to attain 90 per cent vaccination of mother and child by the end of this year. Till date 528 districts have been covered by this mission, the minister added.
The Minister said, the health policy of India is a total one and the aim is to provide preventive and promotive healthcare system so as to reach the totality of the health-care system in India.
He also added that to make generic medicines available to the masses, the Union Government has opened 3,000 Jana Oshadhi Kendras in the country.