AYUSH moots Swiss model for practitioners, accreditation framework for training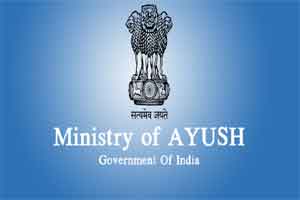 The AYUSH Ministry aims to take forward the Swiss model for Ayurveda practitioners and establish an accreditation framework for training programmes, an official said.
"With practitioners, we want to take forward the Swiss model (which has been accepted by consensus) ... as a model which would be tried for replication in other countries, but through AYUSH and World Ayurveda Foundation, we would be providing a backbone to take this forward," said AYUSH Secretary Ajit M. Sharan.
Sharan, speaking at the inaugural of the AROGYA Expo and the seventh World Ayurvedic Congress here, also announced plans for an accreditation framework for training programmes in the traditional medicine discipline.
"There is no common benchmarking for Ayurveda programmes. With the background of WHO training benchmarks, we would be putting in place an accreditation framework in collaboration with WAF and Rashtriya Ayurveda Vidyapeeth. This would place Ayurveda science on a footing which is acceptable," he said.
To encourage regular interaction with stakeholders, AYUSH will also put in place a structure to take ahead the platform, Sharan said.
The Ministry also launched guidelines for the Panchakarma centres.
"The centres are doing a good job but many are diluting the cause of Ayurveda by indulging in superficial practices," he added.
According to Anil Kumar Ganeriwala, Joint Secretary of the Ministry, India is integrating AYUSH with modern medicine to address multiple healthcare problems.
"Ministry is working in that direction. We want Ayurveda to become frontline treatment in India," Ganeriwala said.
Union Minister of State (Independent Charge), AYUSH, Shripad Yesso Naik stressed that AYUSH is set to meet healthcare needs throughout the world.