Ayush Ministry nominates Dr Yogesh Bendale to Ayurveda Central Research Committee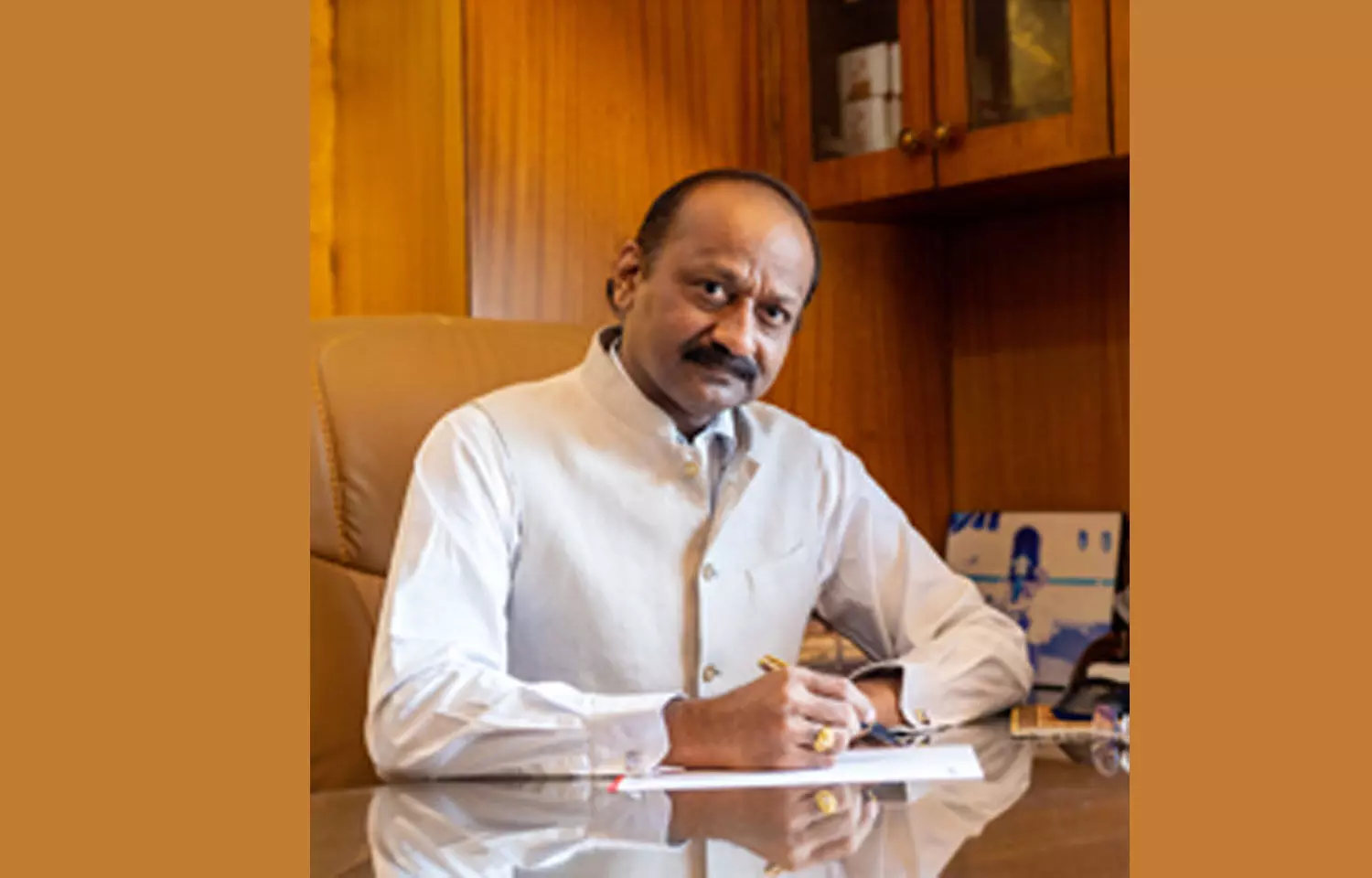 Pune: The Ministry of Ayush has recently nominated a renowned Ayurvedic doctor, Dr Yogesh Bendale as a non-official member of the Standing Finance Committee (SFC) of the Central Council for Research in Ayurvedic Sciences (CCRAS), New Delhi.
Dr Bendale has been serving as an Expert Member of the General Body of CCRAS.
CCRAS is an autonomous body of the Ministry of AYUSH. Government of India. It is an apex body in India for the formulation, coordination, development and promotion of research on scientific lines in Ayurveda and Sowa-Rigpa system of medicine. It takes decisions and actions for developing, and promoting research on scientific lines in Ayurvedic Sciences spread over 30 Institutes/Centres/Units located all over India.
Dr Bendale founded and runs Rasayani Biologics, a biotech company with a focus on research and development of medicines in fields of oncology, immune-modulators, vital organ protectors, and agricultural biotechnology. 'Ayurveda Rasayani' was established to facilitate the production of high-quality Ayurvedic medicines for global markets. He developed Rasayu Ayurveda clinic to treat patients affected with critical diseases and Rasayu Cancer Clinic to introduce new Ayurveda therapies for all types of cancers.
An Ayurveda Pharmacologist from Pune University, Dr. Bendale has more than 40 international patents including anti-cancer drugs to his credit, with many more in the pipeline. He was instrumental in setting up a 175 bedded modern-day Ayurvedic hospital in Germany. Dr. Bendale has the honour of being the only Ayurvedic practitioner to be permitted to practice independently in the United Arab Emirates (UAE). He displays an evangelical spirit in spreading Ayurveda internationally. He was secretary of the European Academy of Ayurveda in Italy and the Sai-Dhanvantari Institute of Ayurveda in the Netherland.
Dr. Bendale provides management, R&D, and scientific consultancy to Ayurvedic manufacturers through 'Ayurveda' a national and overseas pharmaceutical consultancy. He is a member of the prestigious cancer society ASCO (American Society of Clinical Oncologists and ESMO (European Society of Medical Oncologists), Member of American Association of Cancer Research (AACR), Member of the International Association for the study of lung cancer, Expert member of General body of Central Council of Research in Ayurvedic Sciences (CCRAS), New Delhi and many more. Recently he has been designated as Vice Chairman of Geriatric Oncology Study Group of MASCC (Multinational Association of Supportive Cancer Care) Canada.
Dr. Bendale, the gold medalist physician who started his career as a student of Ayurvedic Pharmacology, has several national and international papers to his credit. He runs a Bi-monthly e-journal - 'Rasamruta' - dedicated to the subject. He is Patron of 'Bhandarkar Oriental Research Institute', Pune, a renowned research institute for Indian sciences. After holding so many important positions, he has finally been nominated as the non-official member of the Standing Finance Committee of CCRAS, reports
Punekarnews
.
Source : with inputs