Harsh Vardhan visits Ayurveda hospital providing Covid care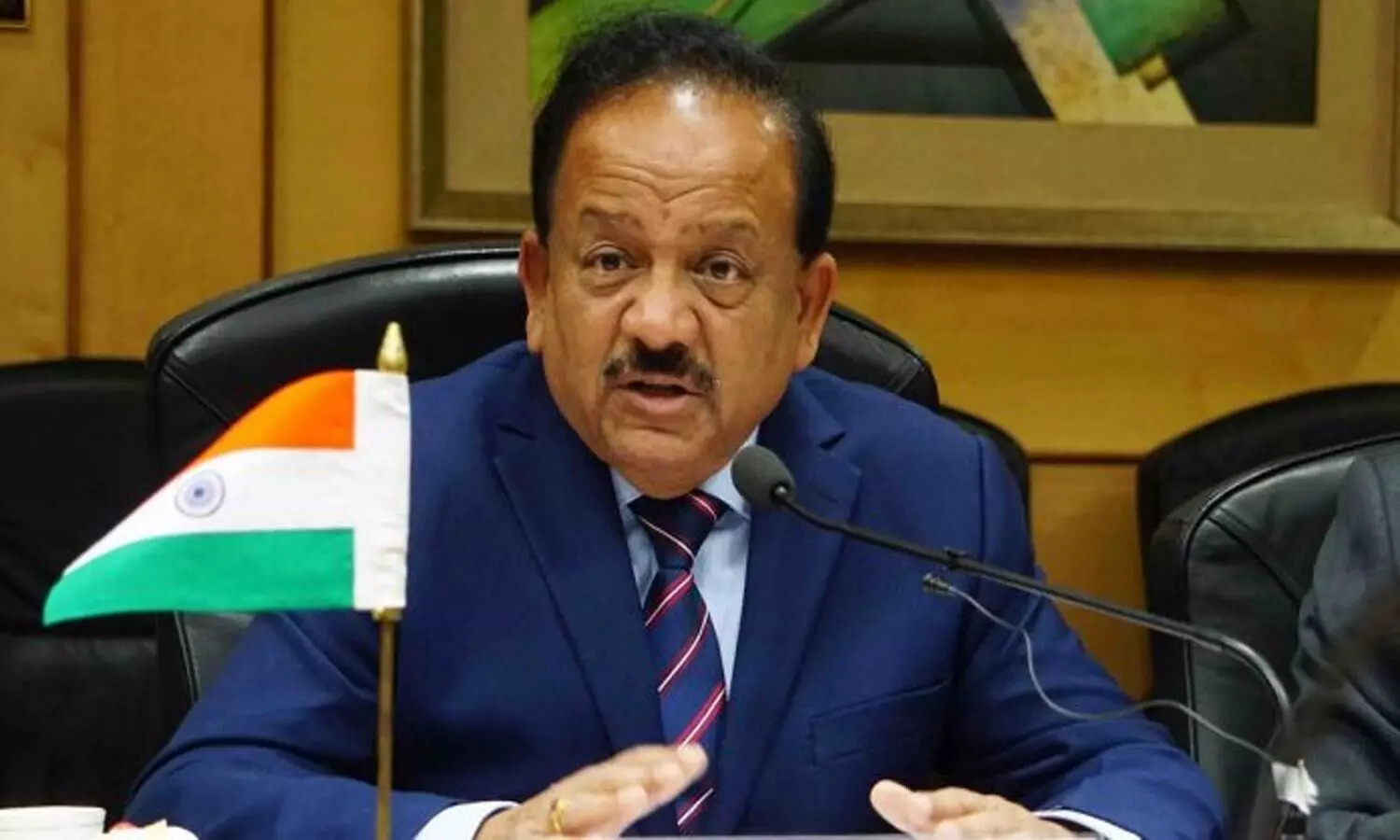 New Delhi - Union Health Minister Harsh Vardhan, on Sunday, visited a dedicated COVID-19 Health Centre at Chaudhary Brahm Prakash Ayurved Charak Sansthan (CBPACS) in Delhi''s Najafgarh, the first Ayurveda hospital of India to provide Covid care, where he interacted with the doctors and sought feedback from COVID positive patients. He also stressed on the importance of Ayurveda.
"It is heartening to know the positive feedback of the Covid-19 patients here", said Harsh Vardhan, while also praising the role of Ayurveda. "Ayurveda is a traditional medicinal knowledge source from India and there is huge potential in it.
Read Also: Dr. Harsh Vardhan reviews prevention and control of malaria,dengue, and chikungunya in Delhi
Its inherent strength in holistic healing and wellbeing which is being put to good use in the treatment of the COVID-19 patients at this DCHC. This knowledge and experience will surely prove beneficial to people all over the world, especially in combating COVID-19," he added.

Also talking about India''s response to COVID-19, he said, "We have today 422 government laboratories and 177 private laboratory chains.
The testing capacity has also been ramped up in both, and as on date, around 1,50,000 tests can be conducted every day. Yesterday itself, we conducted 1,10,397 tests. Till yesterday, we have conducted 29,44,874 tests."
He also vouched for the ramped up health infrastructure that has been put in place. "A total of 968 dedicated COVID hospitals have been identified across the country with 2,50,397 beds; 2,065 dedicated COVID health Centres with 1,76,946 beds and, 7,063 COVID care centres with 6,46,438 beds," Vardhan claimed.
Talking of the doubling rate, the minister said that the situation has improved due to the lockdown.
Till date, a total of 201 patients have been admitted ro the CBPACS Centre. Of these, 37 patients have been cured and 100 patients have been advised home isolation. At least 19 patients have been shifted to Specialty hospitals on review of their medical condition.
There has been no casualty in this Centre.
Out of the total capacity of 270 beds in this facility, 135 beds are earmarked for COVID-19 patients.
At this facility, a holistic approach is observed for treatment of COVID-19 patients following the protocol of the Ministry of AYUSH.
In addition to the Ayurvedic and herbal treatments, the holistic approach also includes yoga, meditation, Pranayam and other methods.
Read Also: Dr Harsh Vardhan elected as Chair of Executive Board of WHO
Source : IANS