Ayushman Bharat Diwas: NDMC organises free health check-ups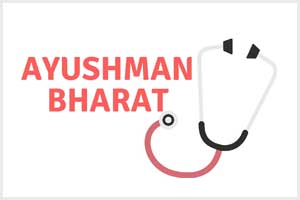 New Delhi: To commemorate the 'Ayushman Bharat Diwas', the New Delhi Municipal Council (NDMC) organized a free health check-up and awareness camp at its five major gardens, here on Monday.
Aiming at the wellness of the morning walkers, this facility had been extended under the overall supervision and guidance of NDMC Secretary, Rashmi Singh at Lodhi Garden, Nehru Park, Talkatora Garden, Children Park at India Gate and Sanjay Jheel, at Laxmibai Nagar in collaboration with the Fortis Escort and Moolchand Hospitals.
Dr S K Sharma, a doctor from Ram Manohar Lohiya Hospital, who is a regular morning walkers at Nehru Park said, ''In the wake of hectic life styles, stress had become a major concern for people, especially in the metropolitan cities, so such types of awareness camps should be organised on regular basis by the government as well as civic bodies. And it is a good initiated by NDMC.'' Monika, from Sarojini Nagar, a student of M Tech said,''there is no doubt that stress level from every angle had shaken our life badly with the resultant the people are suffering from BP, Blood Sugar and Cholesterol problems. The step taken by NDMC for wellness of the general people is a right step into right direction.''
While congratulating the NDMC for this noble cause, Dr Amod Kumar from St Stephen Hospital said,''it is a great initiative and it should be replicated elsewhere also.'' Balbir Singh Jain, from R K Puram, a regular morning walker at Nehru Park said NDMC should also organise Ayurveda treatment camps as it does help in combating chronic health problems without causing any side effect. As many as 1200 morning walkers have undergone medical check-up in the NDMC's five gardens and 67 patients detected in sugar and diabetics, 73 peoples detected with hypertension, bone density done for 165 peoples in which 70 percent patients have low bone density and about 20 patients shown age-related changes.
Director (Medical Services), Dr Ranbir Singh informed that 500 cards free of cost for ECHO and TMT test had been distributed to the beneficiaries in the camps on the occasion and added that the public response was highly encouraging and excellent. ''The deficiency which had been occurred in these camps would be taken care of in the forthcoming camps,'' he said.