Ayushman Bharat-Jan Arogya Yojana launched in Jammu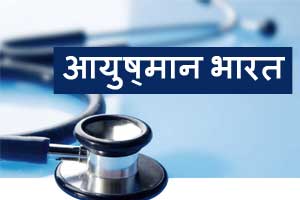 Jammu: The ambitious "Ayushman Bharat-Pradhan Mantri Jan Arogya Yojana (AB-PMJAY)" which provides poor and vulnerable families coverage for secondary and tertiary care hospitalization was launched in Jammu .
Deputy Commissioner Ramesh Kumar inaugurated the pilot launch of the scheme here at a programme organised by the Directorate of Family Welfare.
Speaking on the occasion, Kumar said the AB-PMJAY aimed at providing portable coverage of Rs 5 lakh per family annually, and a beneficiary covered under the scheme would be allowed to avail cashless benefits from any public and private empanelled hospitals across the country.
"The scheme will be launched across the country on September 25 by Prime Minister Narendra Modi," he said.
He added that the scheme was an entitlement based, which would decided on the basis of the deprivation criteria in the Socio-Economic and Caste Census (SECC) database.
A pilot test of the software to register patients, keep records and track transactions was underway in the district, the deputy commissioner said.
He said in Jammu district, around 99 per cent of the verification process for eligibility under the AB-PMJAY scheme had been completed in which 35,736 urban households and 42,028 rural households had been identified.
He said after proper identification, a card will be issued to each beneficiary.
The DC asked the Health department to conduct capacity building programmes for the officials and organise awareness camps at block levels.
Meanwhile, Kumar also distributed smart cards among the eligible beneficiaries to avail the annual health cover facility.