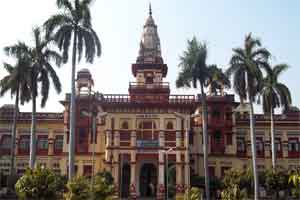 Sir Sunderlal Hospital, Banaras Hindu University have recently conducted two successful cochlear implants on two deaf and mute kids. The doctors at the ENT department changed the life course of a four-an-a-half-year-old Ashutosh of Chandauli district and 14-month-old Kanak of Deoria district.
The surgery is reported to have been done free of cost funded by the Ministry of Social Justice and Empowerment. As implied by a BHU spokesperson, the surgery was done free of cost under the scheme of Assistance to Disabled Persons for Purchase/Fitting of AIDS/Appliances (ADIP).
As a part of the earlier initiative taken by the Institute of Medical Sciences, Banaras Hindu University (IMS-BHU) to sign an MoU with the Ali Yavar Jung National Institute for the Hearing Handicapped (AYJNIHH), Mumbai, the cochlear implant procedure was enabled in the BHU under the ADIP scheme.
As reported by TOI, The cochlear implant is a prosthetic device, a part of which is surgically implanted inside the cochlea. Cochlear implants have been found to be beneficial for children and adults with severe to profound hearing loss and steeply sloping hearing loss who do not benefit adequately with hearing aids but have an intact auditory nerve. While a hearing aid provides amplified sound energy to the ear, the cochlear implant directly provides electrical stimulation to the nerve endings in the cochlea.
0 comment(s) on Banaras Hindu University conducts successful cochlear implants