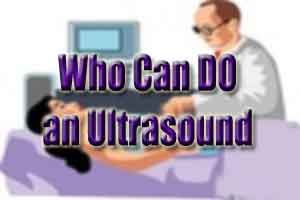 Bangalore:  Following the proceedings of the petition filed with the Karnataka High court, the court has ordered a stay on the exam that was supposed to be conducted by the State health Department on 18th June,2016 under the provisions of the PC-PNDT Act. This exam has to be taken by all sonologists (except PG radiologists) if they wish to be registered under the PC-PNDT Act and practice ultrasound in the state.
This comes after the recent decision of the Delhi High Court, that practically allowed an MBBS doctor to register as a sonologist under the PC-PNDT Act and practice in the capital without having to go through any exam or training. A petition is reported to have been filed with the Karnataka High Court, seeking similar effect in the Karnataka. The petition has been filed by Dr Latha Natrajan and 33 other Sonologist practicing in the state challenging the six months training and the corresponding exam that is to be conducted by the state health department on June 18th, 2016.
Medical Dialogues Team had reported earlier that ,On February 18th, 2016, decision of the Delhi High court came out whereby the hon'ble court declared section Rule 3(3)(1)(b) of the PNDT Rules (as it stands after the amendment with effect from 9th January, 2014) as ultra vires to the extent it requires a person desirous of setting up a Genetic Clinic / Ultrasound Clinic / Imaging Centre to undergo six months training imparted in the manner prescribed in the Six Months Training Rules. It further stated that Section 2(p) of the PNDT Act defining a Sonologist or Imaging Specialist, is bad to the extent it includes persons possessing a postgraduate qualification in ultrasonography or imaging techniques – because there is no such qualification recognized by MCI and the PNDT Act does not empower the statutory bodies constituted there under or the Central Government to devise and coin new qualification.
................................ Advertisement ................................
Read Also : Delhi High Court Judgement clarifies who can do an ultrasound
The petition referring to the above judgement has asked for similar directions in state adding that the sole object of PC-PNDT act is prevention of modality for the purpose of sex determination and not defining who can do an ultrasound and who cannot.
................................ Advertisement ................................
DH reports that the petitioners have sought directions to quash the notice dated April 27, issued by the Directorate of Health and Family Welfare, calling all medical practitioners who are already registered for conducting ultrasonography in a genetic clinic or ultrasound clinic or imaging center to register for the competency-based evaluation
Meghna A Singhania is the founder and Editor-in-Chief at Medical Dialogues. An Economics graduate from Delhi University and a post graduate from London School of Economics and Political Science, her key research interest lies in health economics, and policy making in health and medical sector in the country.
She can be contacted at meghna@medicaldialogues.in.
Contact no. 011-43720751
................................ Advertisement ................................
12 comment(s) on Bangalore: Doctors challenge PC-PNDT Act provisions, High Court stays exam