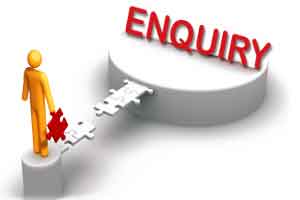 Maharashtra: After an incident of a six-month old suffering burns on her cheek and shoulder came to the notice of the administration at the Bombay Hospital, it has decided to inquire on the matter.
The infant was being administered steam to open up her lungs at its paediatric department, She was admitted in the hospital for treatment at the hospital's paediatric intensive care unit (PICU) after a choking incident at her home.
As per the facts, she was admitted to the PICI on March 25 and put on ventilator support. Only after two days the ventilator support was removed and she was on nebulisation and steam therapy. The incident happened on the evening of March 28.
However, after the girl's family noticed the burns on her cheek, the team of doctors at the hospital apologized to the family. Doctors further said that she has suffered damage to the brain that has affected her mobility and eyesight.
However, Mukesh Sanklecha, the doctor who is treating Ishani, has clearly implied in his statement that the child is stable and has been shifted to the general ward. The blisters following the steam therapy is not expected to have any adverse outcome on her treatment.
HT reported that the hospital spokesperson Dr Sagar Sakle said, "The child was brought to the hospital with zero heart rate. She has sustained superficial burns and we have treated her for that. We will investigate into the incident and our nursing department is looking into it as steam therapy is given by the nurses."
0 comment(s) on Bombay Hospital to inquire after infant suffers burns