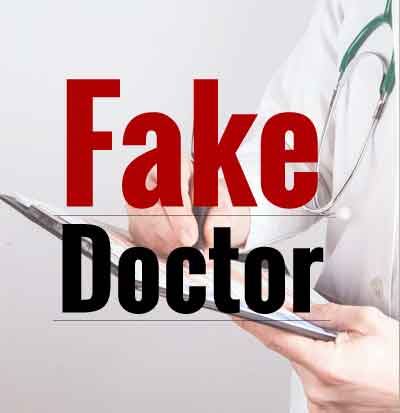 Kolkata: Another fake doctor named Bapi Nag claiming himself to be a skin specialist was recently arrested  from West Bengal's Nadia district. The man was allegedly practicing with a with fake MBBS degree
"A fake doctor named Bapi Nag has been arrested from Nadia district's Hanskhali area for allegedly claiming himself to be a skin specialist while he did not have an authentic MBBS degree," said an officer from Hanskhali police station said.
"The accused has been arrested and several documents have been seized from his chamber. We would produce him to court tomorrow (Tuesday)," the officer added.
According to police, Nag, a resident of South 24 Pargana district's Bongaon, could only produce an old certificate of a diploma in MBBS from some university in Assam during the interrogation.
Medical Dialogues team had earlier reported the story of series of fake doctors from West Bengal, a famous doctor who received award from President of India Shri Pranab Mukherjee was arrested under the charges of fake medical degrees.
Read also: When President Gave Award to a fake Doctor!!!
2 comment(s) on Bengal Fake Doctor Chapter : Fake Dermatologist arrested