Better Healthcare is priority of Government, says HP Minister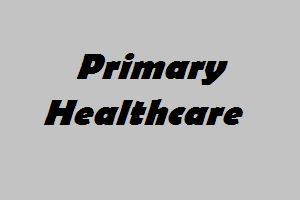 Kangra:  To provide better health care to people of the state at their doorstep is the priority of the present government, Himachal Pradesh Housing and Urban Development Minister Sarween Chaudhary said on Friday.
To push 'Ayush' system of medicines to the common people of the state different schemes have been initiated and it was a step in the direction to achieve this cherished dream of better health care in the state, the minister said while addressing a public gathering at Rajol.
She dedicated the Government Unani Health Center building, constructed at the cost of Rs 33.74 lakhs, to the people. The building will house a doctor room, dispensary, chamber for the pharmacist and residence for the doctor.
She said that 1175 Ayurvedic Health Centers and 34 Ayurvedic hospitals in the state were getting popular among the common people.
She further said that Department Performance Report (DPR) for Rs four crore Makrooti–Bairoo road was submitted for the approval.
The work on Rs one crore of Charri–Ansui road project was in progress, the minister said adding that Rs three lakhs have been sanctioned for the repairing of the veterinary dispensary at Rajol.
She also announced two hand pumps for Rajol Panchayat.
Ms Chaudhary also stressed on teachers, to impart quality education to the students in government schools.
Addressing at an annual day function at government senior secondary school Ladwara, she said that to impart quality education to students Atal Adarsh Vidiaya Kendra program has been initiated for which Rs 25 crores have been earmarked for the fiscal.
She said that in the first phase of the program 10 Adarsh Vidyalaya will be opened out of which five will be for girls.