Beware: Cyber attack at Mumbai hospital, Criminals demand Bitcoins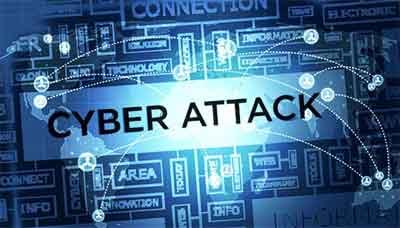 Mumbai: Cyber attacks on hospitals have taken a row nowadays. This time around, Mahatma Gandhi Mission (MGM) New Bombay Hospital located in Vashi, has fallen victim to the crime.
According to recent media reports, the hospital has been attacked with ransomware by cyber-criminals who are now demanding bitcoins for unlocking the data. The incident happened on July 15, when the hospital authorities tried to access the computer systems.
"Around 9 pm, a system message popped saying that our system had been hacked and we should contact the culprits to retrieve our data. They had provided an email address, but we did not write to them," P K Shashanker, Administrator of the hospital confirmed the cyber-attack to The Hindu.
"The web link sent by the hacker contained the ransom demand. But we did not open the link and hence don't know the ransom amount demanded, except that the hacker wants bitcoins," he further informed TOI.
Subsequent to the attack, the hospital's management system Coordinator Ramnath Parmeshwaram lodged a complaint with the cyber crime cell.
An FIR under the IT Act's sections 43 (penalty and compensation for damage to the computer system) and 66 (computer-related offences done dishonestly or fraudulently) was registered at the Vashi police station.
"Hospital staff might have clicked on a spam link sent on a suspicious email, through which the virus attack occurred. The data frozen is of 15 days," a police official confirmed to TOI.
Meanwhile, Deputy Commissioner of Police, Navi Mumbai Crime Branch told Mumbai Mirror, "The hospital had taken back-up till June, but July was left. The functionality was affected as records of all functions such as the creation of bills and prescribing medicines are maintained online," he added.
"Our technical team is working on retrieving the data. The hospital has not faced any financial loss," PK Shashanker informed the media.
However, this is not the first cyber-attack reported in the area recently. Ten days ago, a hotel in Kharghar has affected due to the ransomware wherein the hackers demanded $400 in bitcoins to unlock the system.
The police are suspecting whether the hackers who attacked the hospital are the same as the hotel one. "The hackers are either different people or the same person operating in two different ways," the DCP told The Hindu.