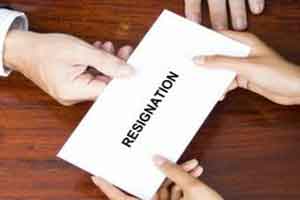 Bhopal: 27 medical practitioners working with the government district hospital in Shore, submitted their mass resignations after a BJP leader, Jaspal Arora abused and threatened to strip their collegue at the hospital.
India Today accounts that Arora threatened the doctor after he allegedly refused to leave another patient he was busy attending a patient who eventually died, in order to examine the patient the Arora asked him to.
"I told the relatives of the victim to wait for sometime as I was dealing with an emergency case but they were adamant and wanted me to speak with Arora on the phone immediately. I did not do that and within five minutes, he reached the hospital and without listening to my side of the story started abusing me. He also threatened to strip me in public," he said.
Not only this, the leader is reported to have also threatened the chief medical officer of the district hospital and his supporters created ruckus inside the premises of the hospital.
In response to the threats given by the politician, the doctors at the hospital tendered their mass resignation on Thursday bringing its functioning to a complete halt.
With the strong stand of the medical practitioners,state BJP President Nand Kumar Chauhan has served a show cause notice to party leader Jaspal Arora asking him to explain his misbehavior with the doctors, the daily adds.  Human Rights Commission (MPHRC), responding to a memorandum submitted to it by Sehore doctors, has asked collector and superintendent of police (SP) to take legal action against Arora and inform the Commission within seven days.The doctors however, have refused to withdraw their resignations reports Free Press Journal .
Doctors however, have refused to withdraw their resignation, till stern action is taken against the leader. One of the resigning doctors also includes In-charge civil surgeon, who claimed that due to Arora's pressure that police case is not being registered
A senior doctor told India Today , "It has become a fashion to threaten and abuse doctors at the hospital. And this is not the first time that Jaspal Arora has misbehaved with doctors. All the doctors have decided not to withdraw their resignations till the time he is arrested and adequate security is provided at the hospital."
33 comment(s) on Bhopal: Doctors submit mass resignation at District Hospital