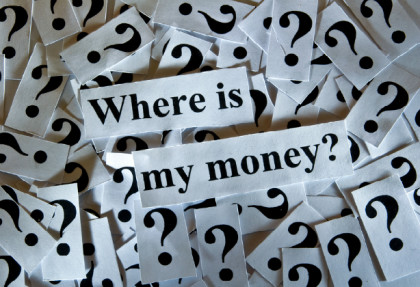 In lure of a job in the prestigious health institute AIIMS Bhopal; a woman has been allegedly duped of Rs 3 lakh. The victim apparently exchanged cash for the assured job by her miscreants.
Two persons including a woman have been booked by the local police in consideration of the crime.
The details of the crime came to highlight only after the victim Fiza Khan lodged a complaint at the police station. She bought the two accused, Zarina and Anwar Javed Khan to the book, further accusing them of cheating her with a money fraud in exchange of a clerk job at AIIMS.
The complaint filed further implies that the Zarina is her neighbor and had initially promised her government job. Then, she specifically stated the post of a clerk with AIIMS.
As reported by the Pioneer, Zarina hails from Vidisha and was living in the neighbours of the victim for the past few months during which she came into contact with the victim and later committed the fraud.  Zarina works with a NGO Mahila Hastkala and Bal Vikas Samiti. She lured the victim that she could facilitate a Government job and arrangement a meeting with the other accomplice Anwar Javed Khan who introduced himself as a clerk posted with the secretariat.
Anwar asked to deposit Rs 25000 to start the process which was paid by the victim and in the month of December 2015 she was told that she has been selected and has to deposit Rs2.75 lakh and which was deposited by the victim. Later when she checked with the AIIMS hospital Bhopal she was told that such kind of recruitment never happened and she has been cheated.
As further reported by Freepressjournal, as they again demanded for Rs 2.50 lakh, then she grew suspicious and complained to police. The victim belongs to a poor family and her father is a welder. Police have started investigating the case. In another incident, jewellery worth around Rs 4.50 lakh including cash were stolen from a house in Kolar area. According to Kolar police, an assistant professor 48-year-old Manoj Solanki lives in DK-5 of Kolar area. He went to Agra with his family to attend a marriage ceremony on January 26. As he returned on January 31, he found lock of the main gate broken and bedroom door was ajar.
Based on the complaint the police have registered a case under section 420 of the IPC and have started further investigation. During the investigation police found that the accused have duped another victim Gufran who was duped to the tune of Rs25000.
0 comment(s) on Bhopal: Woman duped of Rs 3 lakh for a job at AIIMS