BHU doctors continue to protest for the third day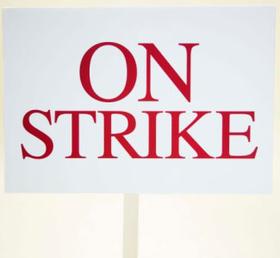 Varanasi: Over 500 doctors of Banaras Hindu University Medical College continue to protest for the third day demanding justice for their colleague who was brutally assaulted by BHU students on Tuesday. The doctors are demanding enhanced security measures to be placed at the Trauma Centre Premises including appointment of PAC guards.
This comes after two resident doctors at BHU trauma centre were brutally assaulted by a bunch of BHU students over treatment at the hospital. The doctors were beaten up so badly that one resident doctor had to be admitted to the ICU of the hospital.
The resident doctors have been approached by the hospital authorities but they refused to budge from the protest. Speaking to Medical Dialogues, Dr Deepak, a resident doctor at the Trauma Center said, " A similar incident had taken place at hospital a few months ago where a general surgeon was attacked outside the OPD. Even at that time, we had demanded for safer working environment and we were only given assurances. This time, we demand implementation rather than just assurances."
With the resident doctors on strike, the hospital is currently being manned by consultants and senior doctors.
Read Also: 
BHU doctors on Protest after colleagues assaulted