BHU: Resident Doctors and Students Clash, Many Injured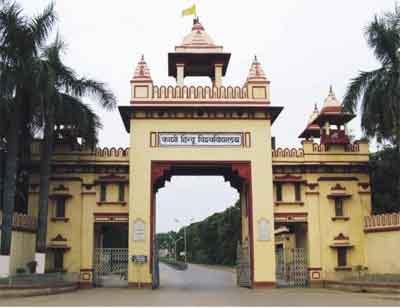 VARANASI:  Violence erupted in Banaras Hindu University, with students resorting to arson and vandalism in the campus, after resident doctors and other staff at the trauma centre allegedly thrashed some students, police said.

About six students were injured in the incident. Last night, two BA second year students had gone to the BHU's trauma centre for a dressing and they got into a heated argument with the resident doctors which soon turned into a scuffle.The resident doctors along with the Proctorial board staff, guards, and other staff members of the trauma centre allegedly beat up the two students.

The duo then called their friends who too were beaten up by the staffers and guards.

As soon news about the incident reached other hostlers, a large number of students reached the trauma centre and resorted to violence, vandalism of property and affected the emergency services there.

The angry students then reached Dhanvantri hostel of resident doctors and set afire more than half a dozen motorbikes.

They also indulged in stone pelting and vandalised vehicles and property there.

On receiving information about the violence, District Magistrate Vijay Kiran Anand and Senior Superintendent of Police Akash Kulhary immediately rushed to the spot along with a huge police force and PAC personnel, and brought the situation under control.

They also held talks with agitating students and assured them of action against the guilty.

Two of the seriously injured students were admitted in a hospital. Junior doctors are on strike at the trauma centre against the incident.

The situation in the varsity campus is tense and police force along with PAC personnel have been deployed there to prevent any fresh clashes.