BHU: Strike continues as doctors disappointed with authorities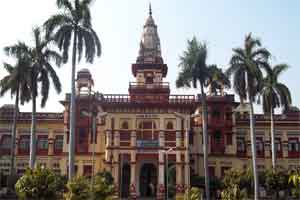 Varanasi: Resident Doctors strike at Banaras Hindu University Trauma Centre continues with doctors expressing severe disappointment with the authorities.

Speaking to Medical Dialogues Team, Dr Deepak, a resident doctor working at the BHU Trauma Centre narrated another incident of Saturday evening, where a set of hooligans again came to the hospital and began misbehaving with the Medical Officer over the treatment of a patient. " When they started creating a ruckus, the resident doctors accumulated there. One of our colleagues identified one of them as the culprit of the previous incident, after which they ran away."

While an FIR has been filed against the 5 culprits who had beaten up a resident doctor at the trauma center, no arrests have been taken till now. "One person was taken away to the police station at that time, but we believe no action was taken against him as well."

The doctors are complaining that while they themselves are able to identify the culprits and even with the availability of the CCTV footage, the police are still not able to catch any of the hooligans.

Further the resident doctors are outraged at the failure of the university to take any action in this regard. " The authorities, instead of meeting our demands are telling us, that they will initiate action only after we join back work. We initiated the ICU services after the promises of action, but no action has been done till now. Instead we are being threatened that if we don't join back work, they will invoke ESMA and take action against us." Dr Deepak added

The resident doctors at the trauma centre are insistent they will join back work only after a safe working environment is guaranteed to them, including appointment of PAC guards at the hospital premises. They are also demanding arrests of the culprits that assaulted the resident doctors of the hospital, a few days ago.