BHU used industrial nitrous oxide gas for anesthesia: Probe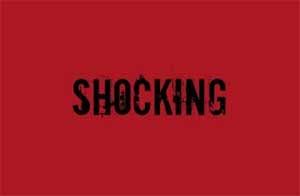 Banaras: Announcing the reasons behind the deaths at Sundar Lal hospital attached to Banaras Hindu University (BHU), a joint investigation team of the Centre and UP government has now concluded that the hospital was using industrial (nitrous oxide) gas for giving anesthesia to patients while performing surgeries.
One of the deceased patient's family member filed the complaint against the hospital under the charge of medical negligence at Lanka police station.
Following the complaint, the Allahabad high court ordered to form an investigation team to probe the case as the hospital registered at least 14 deaths of surgery patients between June 6 and 8 this year.
"It has been found that nitrous oxide of the non-pharmacopoeial grade was being used at this hospital. This gas doesn't come under the category of allowed drugs," said the UP Food Safety and Drug Administration's probe report dated July 18, a copy of which is with TOI. Whether the use of industrial-grade nitrous oxide (N2O) was directly responsible for the deaths in the hospital is still under investigation, officials said.
Four doctors including Dr P Ranjan, the head of anesthesia wing, were named in the complaint.
The report also mentions that both the Central Drugs Standard Control Organisation (CDCSO), Ghaziabad, and a fact-finding committee of BHU had endorsed the findings on June 9.
As per the further reports in ET, the Allahabad high court had directed the UP government to constitute a high-power committee of three eminent doctors to probe the deaths.
"Though the university VC has constituted a committee, consisting of professors of the university, to inquire into the matter, but in larger public interest, we consider it appropriate to direct the Director General, Medical, and Health, to form a high-power committee of three eminent doctors to probe the deaths of patients at the Sundar Lal Hospital in June 2017," the Allahabad HC said.