Bifurcation of Directorate of Medical Education to cost Andhra dearly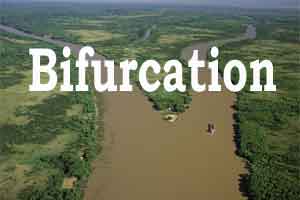 Andhra Pradesh medical colleges are staring at a situation of losing 100 PG seats as a result of the ongoing bifurcation in the directorate of medical education (DME). This fear has been looming in the heads of the AP Junior Doctors Association (APJUDA).

The fear finds its roots in the recently release document listing tentative allocation by Kamalanathan committee. There has been a reported assignment of 232 faculty members from AP -- including 184 senior members (60 professors and 124 associate professors) to Telangana. This move is as per their request to stay put in the state, primarily Hyderabad. Therefore, AP is possibly facing a situation of a severe faculty crunch, which in turn will become a reason for cancellation of seats by the MCI (due to shortage of faculty).

The state, according to official records, has 1,536 existing vacancies (42%) out of a total 3,651 sanctioned posts.

As reported by TOI, "Already medicos in several departments in these colleges are suffering because of a faculty crunch. The psychiatry department at the Kurnool Medical College, for instance, has not had a professor or an associate professor for seven years now," rued Dr K Hari Prasad, advisor, APJUDA.

"The threat of losing either recognition (of courses) or existing medical seats in AP's state-run postgraduate and super-specialty medical courses is real. MCI strictly specifies the faculty ratio needed for each course based on number of students," said Dr K Ramesh Reddy, MCI member adding, "Under MCI rules, three faculty members, including a professor, an associate professor and an assistant professor, is a must for every four medicos studying a postgraduate or a super-specialty medical course. If not followed, it can lead to cancellation of seats."

Dr G Shanta Rao, former director of medical education (DME), AP has implied on the matter that the 11 government medical colleges need not worry. Even during his tenure the APMgovernment had decided to promote 106 associate professors as professors besides recruiting over 300 faculty, mostly assistant professors, for these 11 colleges," he said.

However, taking serious note of the situation Dr G Srinivas, president, Telangana Junior Doctors' Association, has implied that they would not allow AP-based faculty members to work in Telangana colleges to safeguard the employment interest of T-medicos.