Bigchemist.com to launch in Mumbai in 2016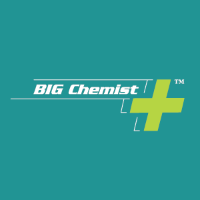 BigChemist.com, an integrated online market place for healthcare products and services, is planning to enter in Mumbai and other key metros by March 2016.

The firm has ambitious plans to ship medicines and products to almost all parts of India within 24 hours in different phases, a top company official told the Hindu. The company also plans to go for Series A funding to mobilise resources for technology

With the geographical expansion, the company is also looking at increasing its bouquet of healthcare services online. It aims to offer a range of medicines, health products, lab services, and all major brands under one platform. Currently, bigchemist.com home-delivers medicines at 15 per cent discount.

The company started as A3T Retails Pvt Ltd in May 2013, as a regular chemist shop in Delhi, and took the decision to enter the fast emerging online health services in August 2015.

The company has also recently introduced a disease management programme to offer a complete package for a certain ailment. At the initial stage, one-year packages for diabetes management and the other for diet and nutrition will be launched.  In addition, it has partnered with diagnostic labs, drug manufactures, a telephone, and a video doctor-consulting platform.

At present, we are only catering to the NCR for medicines, but for over the counter and FMCG products, which are not covered under the drug licence, we are supplying all across the country," said Puneet Kapoor, Director, BigChemist.com, as told to the Hindu.

"By March 2016, we will have seven locations, including the three which we already have in Delhi and the NCR. Our stores will come up in Mumbai, Bengaluru, Chennai and Hyderabad from where we are getting maximum requests," Mr Kapoor told The Hindu .

He further implied at having a combined physical and online strategy to make medicines accessible to all. In line with the company's ambitions, BigChemist's strategy is to build an ecosystem of partner chemists and lab service providers around its own stores so that it can deliver the medicines and pathological lab services to clients from the nearest partner stores and labs.

"Since the law mandates that medicines can only be dispensed with a drug licence and a physical store, the company will have one signature store in each major city, and in and around it, will partner with local chemists to manage the distributor-supply ecosystem.