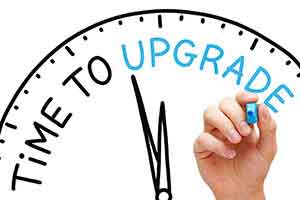 Gaya: Anugrah Narain Magadh Medical College (ANMMCH), Gaya, is in the news for a heavy facelift of the institute through different infrastructural development projects under its belt.
The several projects are currently in the execution stage-for the major development of the institute in Bihar.
ANMMCH principal Dr Sushil Prasad Mahto has confirmed the news by further implying that administrative block is almost completed with the civil work in full swing. The staff headquarters, under construction to accommodate 67 tutors and senior residents and 100-bed (50 bed each for boys and girls) PG hostel is also reaching its final stage of completion. The college will have an in-house central library and two lecture theaters with a capacity of 250 each.
The college is also underway to deploy latest models of ECG machines and X-Ray machines to boost its diagnostic facilities.
This development can be considered as a good spell of news for the college which has earlier been pulled up by the MCI, only for its infrastructure and faculty-related shortcomings.
Dr Mahto further informed that the matter construction work for the 60-bed state-of-the-art emergency ward is yet to begin because of the Peepal tree and the reluctance of devout workers to fell the tree regarded as sacred.
Following the publication of the Peepal story in TOI on Thursday, the hospital administration has geared up and according to the hospital superintendent, Dr SK Sinha, the tree cutting job would be done within the next few days. The civil contractor is likely to do the tree cutting job, as India Power, the company assigned to put up transformer and HT wire relocation job in the vicinity of the proposed ward refused to do the same.
The all important trauma centre construction continues to be in limbo for nearly a decade as construction work could never proceed beyond the plinth stage.
The Centre, earlier released an initial instalment of Rs 80 lakh for construction of the trauma centre, estimated to cost around Rs 6 crore.
The cost must now at least have doubled on account of steep hike in labour and material charges.
0 comment(s) on Bihar: Anugrah Narain Magadh Medical College to get a facelift