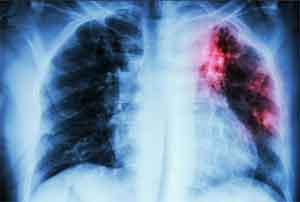 Patna: Deputy Chief Minister Sushil Kumar Modi said that the state government would pay Rs 500 to each tuberculosis patient every month for nutritious food.
Addressing the inaugural function of Bihar Chemist and Druggist Association`s 15th general meeting here, Mr Modi said that the state government would provide free medicines and pay Rs 500 to each TB patient to meet Prime Minister Narendra Modi`s objective of freeing the country from TB by 2025.
He said that the number of TB patients in Bihar was around 2.5 lakh adding that private doctors would also be paid Rs 100 for treating one TB patient each. Mr Modi said that the Centre had reduced prices of 886 medicines up to 75 percent by considering the need of poor people.
................................ Advertisement ................................
He said that similarly price of stent used in heart surgery had also been reduced by 85 percent. He said that various medicines were being provided to poor people at cheaper prices through 'Jan Aushadhi Kendra'.
................................ Advertisement ................................
PM Modi said that medical education would start in Madhepura from the next academic session. He said steps would also be initiated for opening medical colleges in Madhubani, Samastipur, Bhojpur, Begusarai, Chhapra and Purnea from the next financial year
Studied at Indraprastha College for Women (Delhi University), completed in year 2014. Currently working with Medical Dialogues, a online Medical news paper dedicated for healthcare Professionals.
0 comment(s) on Bihar: Govt to pay Rs 500 every month to TB patients