Bihar: IGIMS gets permission for kidney transplant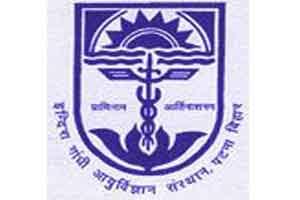 The state health department of Bihar has given its nod to Indira Gandhi Institute of Medical Sciences (IGIMS), to conduct kidney transplants. This is the first such move by the health department and puts an end to a long wait for allowing kidney transplants in Bihar.

However, there are no figures available indicating the requirement for kidney transplants in Bihar. Some experts have further confirmed that nationally 10,000 kidney transplants are performed, against a massive requirement of five lakh required every year.

Commenting on IGIMS being the first hospital chosen for the task, the director Dr N R Biswas has implied that the first suck surgery is expected to be conducted by the end of this month.

It isa great step providing relief to the residents of Bihar especially the poor people.

An IGIMS doctor further implied that with the surgery likely to cost between Rs 1.5-Rs 2 lakh, it would be an affordable treatment in comparison to treatment at a private hospital.

The whole transplant package would include preoperative to post-operative care, including tests, administration of immunosuppressants and other drugs, medical preparation of donor and recipient etc.

As reported by TOI, IGIMS's nephrology department head Dr Om Kumar said since they did not have permission to do kidney transplants, they had not prepared any registry of donors or recipients yet.

Now they would soon do it. "As far as donation is concerned, we would like the relatives to donate. If relatives' kidney is not available, we would prefer altruistic donation," he said, adding cadaveric donation (from dead donors) will take sometime to start, depending upon the results of live donations.

Renal lab, where tissue testing of donors and recipients is done and is a very important component of kidney transplants, is not available in IGIMS as of now. "These and some investigations can be outsourced as many private labs' franchisees collect samples in Patna and tests are done in their labs situated in Delhi or elsewhere," said. Dr Om Kumar.