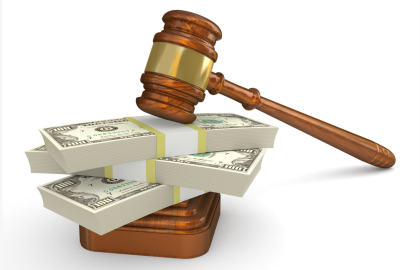 In a first of its kind case in the state of Bihar, the Medical Council of India (MCI) has imposed a 1-lakh penalty on Darbhanga Medical College, allegedly for not dealing appropriately with an anti-ragging case.
This particular ragging case was reported in the college on August 06, 2015. After the reported case, MCI had asked the Aryabhatta Knowledge University, to which the college is affiliated, not to declare their results of the 2014 batch. However, disobeying the MCI's suggestion, the results were still published in December. This irked the MCI further, which went ahead to slap a notice on the college.
Sources have further confirmed the news that this decision was taken at a recent MCI's executive body meeting, and MCI will be putting a written notice to the college administration shortly. It was further implied during discussion in the meeting that the students involved in the ragging incident should be suspended for six months.
Having received no intimation from the MCI yet, the Darbhanga Medical College principal R.K. Sinha denied any update on MCI's decision. Earlier also, when the principal had tried to probe the matter by meeting the senior students in this case, it was alleged that he was assaulted. Sources further implied that even the institution was vandalized at that time.
Even later, when he asked to reveal the name of the students involved in the incident, there was no reply. So, the principal reportedly went to the MCI to report the matter. However, the 2014 batch students did not even cooperate with the visiting MCI officials for details on the incident.
As reported by the Telegraph, Principal Sinha refused to say anything when asked which funds the college would use to pay the fine.
To the same question, health department deputy secretary Anil Kumar said: "The officials who have not conducted the probe fairly and the students who are accused in the matter are supposed to cough up the fine amount. The health department does not have any corpus for people who indulge in wrong activities. The department is not going to pay the penalty in any way."
0 comment(s) on Bihar: MCI slaps a 1-lakh notice on Darbhanga Medical College