Bihar: Non-bailable warrant issued against 12 doctors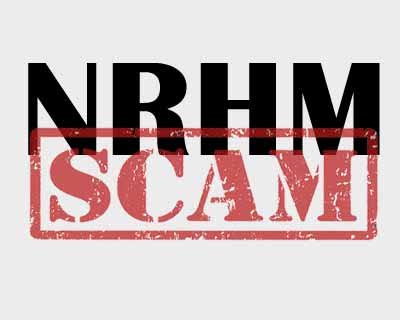 Patna: In the case of the Rs 6.33 crore National Rural Health Mission (NRHM) scam that rocked the state of Bihar in the 2011, a vigilance court has now issued a non-bailable warrant arrest against 23 persons which includes 12 doctors as well .
"The audit report of State Health Society, Bihar, showed that payments under NRHM had been made for fake tubectomy procedures and deliveries. Some of the doctors were found to have conducted more than one tubectomy procedure and facilitating delivery on a single woman," Kaimur superintendent of police (SP) Harpreet Kaur informed HT.
Startling figures had unveiled by the authorities while investigating the said scam.
"The report had pointed out that a woman, Mina Devi, was shown to have given birth to 12 children within four months, besides undergoing tubectomy procedures 14 times during the same period. Surprisingly, she was 36 years of age when tubectomy was performed on November 23, 2009, but her age was shown as 29 when she gave birth to a child after four days, the report added. At least 11 women delivered children five to 12 times in four months, besides undergoing tubectomy seven to 11 times in the same period," an official stated
One of the doctors, Dr Hira Singh, had performed tubectomy on 413 women at four hospitals, covering a distance of more than 100 km in day," the report stated.
Prominent name under the scam include Dr Punit Kumar Singh, son of former Rashtriya Janata Dal (RJD) minister and a medical practitioner who is now facing arrest for alleged financial irregularities in the scam
He along with 22 others are facing charges under sections 420 (punishment for cheating), 409 (criminal breach of trust), 467 (forgery of valuable security), 468 (forgery for purpose of cheating), 471(using forged document), 120B (criminal conspiracy), 201 (causing disappearance of evidence) and 34 (common intention) of Indian Penal Code and Section 13(1)(D) of Prohibition of Corruption Act reports HT.