The Black Market of Medical Education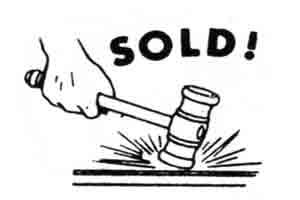 Off lately, in a shocking disclosure, the rates of various private medical colleges for various graduate and post-graduate posts for the year 2016 are doing rounds on social media especially Whatsapp. Although the source of the posts could not be verified, the content itself points out towards the growing corruption and existence of rising capitation fee in private medical colleges of the country.
For MBBS courses, the capitation fee has been rumoured to start from 25 lacks and even going upto 80 lacks in some prominent private colleges. For Post graduate courses, the figures that are making rounds show Clinical Courses being the most expensive with a minimum capitation fee of at least Rs 1 Crore and going upto even Rs 3 Crore in some places. The include courses of Medicine, Gynaecology, Paediatrics, Orthopaedics. Apparently, if these sources are to be believed, MD Radiology is the most sought after course, with highest capitation fee across places. Not only this, this amount has got nothing to do with the per year fees, which would be additionally charged by college
Medical Council of India as well as the government has, in the past, made it amply clear that no private medical college will charge any capitation fee from the students. Yet, unfortunately, this capitation fee is charged because of the fact that medical colleges to conduct their own exams, rumoured to be fake and have therefore become a weil of inducting those students who are able to AFFORD the capitation fee.
THE ISSUE OF COMMON ENTRANCE TEST
Some year back, Medical Council of India initiated a Common Entrance Test , for admissions to both Government as well as Private Medical Colleges.  This was given the government approval and central board of examination was given the responsibility of conducting the examinations. The dates were also announced, but this move did not go well with the private medical college lobby, who approached the court in this regard.
In the most striking judgment, the honourable supreme court, striked off the Common Entrance Test and allowed the private medical colleges to continue conducting their examinations. Rumour has it,  this further has fuelled the capitation fee racket in many private medical colleges.
BRING BACK CET
On the demand of doctors, government has decided to file an appeal in the Supreme Court to bring back the Common Entrance Test. The pace however, casts severe doubts on the motivation of parties concerned. At the moment around 44 exams are held across the country for admissions to various government and private medical college. With Common entrance test, only one exam will determine the admission process across the board, thus aiming to put an end to this so called capitation racket.
Maharashtra Association of Resident Doctors, has made a move in this regard, writing to the Minister of Medical education of the State, to look into the matter, and expedite the needful.