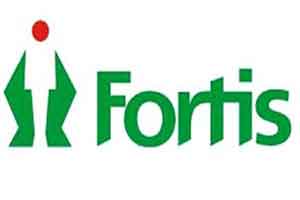 Banglore : 16-year -old Vismantas from Lithuania, a former Soviet bloc nation, was born with a congenital heart disease – a condition called Single ventricle with Pulmonary Stenosis. This is a birth defect that occurs due to an unusual development of the fetal heart during the first 8 weeks of pregnancy.  His parents went to various hospitals but could not get any assurance on his treatment without blood transfusion.
The fact that Vismantas belongs to a community called Jehovah's Witness, who do not accept blood transfusion due to their religious beliefs, complicated matters for him. He was born with a single ventricle and Pulmonary Stenosis, a condition in which there is only one pumping chamber (ventricle) and a deformed pulmonary artery that restricts the flow of blood from the ventricle to the lungs. Though he needed an operation to improve the flow of blood to his lungs at the age of 6-9 months, it was performed only when he was 7 years old. A delay in the treatment resulted in lack of development of his pulmonary vessels resulting in higher pressure in the lungs which was not acceptable for performing the next operation. As a result, doctors in his country refused to do another operation without blood transfusion as it would be highly risky.
"My son used to feel breathless and would get tired even if he walked for few meters. We went to many hospitals for my son's treatment but everyone suggested blood transfusion, which we could not accept", said Vismantas' mother Rita Sliesaravicius.
Rita came to India with a hope that her son's life would be saved and it did come true when Dr Joseph Xavier, Consultant Cardiac Surgeon, Fortis Hospital Bannerghatta road agreed to the bloodless surgery. The initial struggle was not easy for the kid from moving one hospital to another and undergoing various tests and taking numerous medicines.
Vismantas came to Fortis hospitals about a one and half years ago where the tests revealed his lung pressure was on a higher side hence going ahead with the operation would have led to accumulation of fluids in the lungs and in the abdomen which would have led to further complications.
"We first medicated him for a year to decrease his lung pressure. After the pressure was optimized we performed the second stage operation by diverting the blood flowing from the lower part of the body to his lungs. As blood transfusion was ruled out, some special maneuvers were done to contain fluid leakage which happens due to higher venous pressures in this kind of operation. It was a high risk operation, as in a re- operation the patient tends to bleed more and further lose clotting factors and develop many other issues. After the surgery erythropoietin was given to induce the body to generate red blood cells," said Dr. Joseph Xavier, Consultant Cardiac Surgeon at Fortis Hospitals, Bannerghatta Road.
"Today, my son has recovered well and doctors say that he can lead a normal life. I am grateful to the doctors at Fortis for giving my son a new lease of life", said Rita Sliesaravicius, Vismantas' mother.
0 comment(s) on Fortis Banglore performs Bloodless heart surgery to save 16 year old