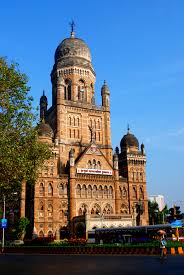 BMC will increase the seats in all the four civic-run medical colleges to tackle the problem of shortage of doctors as reported by the MCI recently
The Brihanmumbai Municipal Corporation (BMC) is reported to increase the intake of seats in its four civic-run medical colleges. The decision is taken by the BMC post a report by the Indian Medical Registrar on the shortage of doctors in the country.
The four functional medical colleges run by the BMC are Topiwala Medical National College run along with Nair Hospital in Mumbai Central, Seth Gordhandas Sunderdas Medical College run along with KEM Hospital in Parel, Lokmanya Tilak Medical College run along with Lokmanya Tilak Municipal General Hospital in Sion and Cooper Medical College, Vile Parle.
Across the whole of Maharashtra state the MCI-approved colleges currently offers 5,945 MBBS seats in 44 medical colleges, thus contributing a significant share of the pie of domestically generating MBBS doctors.
BMC is reported to add 40 seats in KEM Hospital taking the total tally of seats from 180 to 229. Nair Hospital will have 150 seats, with an addition of 30 seats, Sion Hospital is likely to increase its annual intake to 150 by adding 50 seats, with inputs from DNA 
0 comment(s) on BMC to increase intake of seats in medical colleges