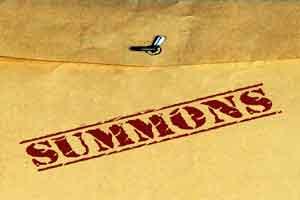 Maharashtra: In response to a PIL in the Bombay High Court, the IGMCH dean has been issued summons by the Nagpur bench of the court. The dean has been asked to be present during a hearing on the PIL which concerns the matter of existing state of facilities at the GMC's across Vidarbha. The PIL has been filed by CH Sharma and others. The High Court has questioned the dean to explain the delay in constructing 250-bedded hospital and OT.
Earlier, an extended deadline was given for completion of the building till June 30. It was at the request of the PWD that the court decided to extend the deadline from December 31, 2015. However, the building completion is still pending. After its completion it will be taken over by the IGGMC administration.
The petitioner's counsel Anup Gilda has now highlighted that there have been two deadlines given for completion of the facilities; yet, there is no response on the construction being completed. The 25- bedded hospital's construction is not yet complete. MCI had also pointed out this as the single biggest deficiency noted during its inspection.
As accessed by TOI, earlier, PWD chief engineer submitted an affidavit on completed works and seeking another five months, till November, to finish the 250-bedded hospital. It informed that the agency had handed over completed building of OPD extension and casualty ward to IGGMC administration on April 20 along with the boys hostel.
With an initial design plan of G+ 3 structures, the hospital building layout was later changed to a four-storey plan. This was done to provide accommodation to more people and in-house more equipment's. This decision had a domino effect as the complete design plan was revisited. There were layout changes in Ac's to transformers to pump houses and lifts. The new building plan had to be accommodates, delaying the project. These points find a mention in the affidavit.
0 comment(s) on Bombay High Court summons IGMCH dean