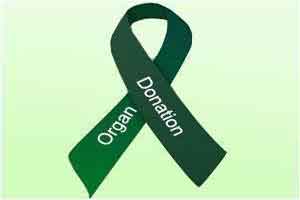 Thiruvananthapuram: A 24-year old Naval officer, declared brain dead after a road accident, has given a new lease of life to four people, with his family donating his organs.
Sub-Lt Atul Kumar Pawar of INS Dronacharya, at the Southern Naval Command in Kochi, had gone to Wyanad on a short trip with friends on September 24.
The bachelor from Panchkula in Haryana was seriously injured on his way back when the vehicle in which he was traveling hit a road divider at Chalakudy in Thrissur district.
Pawar was rushed to a hospital in Kochi where doctors declared him brain dead yesterday.
Overcoming their grief, his father Rajbir Singh Pawar, and others in the family expressed the wish to donate his heart, liver and two kidneys, a release from the Thiruvananthapuram Medical College said today.
Pawar's heart will be harvested on a 50-year-old man undergoing treatment at the Kottayam medical college hospital.
One kidney will be donated to a patient in the Naval hospital in Bengaluru and the other to a patient from Kochi.
The liver will be transplanted into a needy patient under the priority list of the organ donation registry of Kerala, the release added.
0 comment(s) on Brain dead Naval officer gives new lease of life to four