Brain injury due to fall while patient shifting: Wockhardt Hospital told to pay Rs 20 lakh Compensation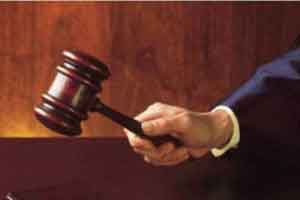 Nagpur: The State Consumer Disputes Redressal Commission has directed Shankar Nagar-based Wockhardt Hospital to pay compensation of Rs 20 lakh on account of negligence in providing treatment to a patient suffering from brain injury.
TOI reports about the case concerning a female patient who complained of headache and was admitted to the hospital on 2nd August 2011. The CT scan revealed that she was having a 'hydrocephalus'.  On 11th August, she underwent a successful 'VP shunt surgery'.
Post-surgery, her health condition improved and when she was about to get discharged, the doctors recommended her another CT scan. In the course of getting shifted from the bed for the CT scan, she accidently fell down and sustained serious injuries. Her VP shunt was misplaced and developed clot in the brain as well. It was alleged that the incident happened due to mishandling by the working staff.
It was further alleged that even though the family kept on requesting the hospital to conduct the CT scan, but was not done until midnight.
Read Also: Dengue Death: Manipal Hospital told to pay Rs 21 lakh Compensation
On 21st September, a 'burr hole surgery' was conducted due to dislodgment of VP shunt. However, the patient died soon after.
Thereafter, the husband of the deceased moved to the Consumer Court and made allegations against the hospital authorities for conducting medical negligence. The complainant alleged that no doctor was present while she was being shifted for the CT scan. He further alleged that the hospital tried to change the 'cause of death' of the patient.
He claimed that the staff handling her belonged to the cleaning section and wasn't qualified in nursing, which is mandatory as per the Maharashtra Nursing Act, reports TOI.
The authorities from the hospital claimed that the patient was receiving cancer treatment since 2011 and that she died of cancer.
After going through the entire case the, the Consumer Forum's circuit bench found the hospital guilty of alleged medical negligence.
The forum opined-
Although deceased was suffering from cancer, she wasn't given proper treatment for brain injury.
The forum directed the Wockhardt Hospital to pay compensation of Rs 20 lakh along with 9% interest from December 11, 2013.