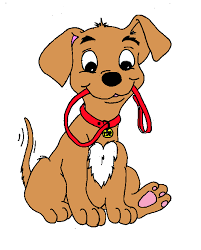 "You see, sometimes in life, the best thing for all that ails you has fur and four legs"
Pune: The saying has certainly been proved right by a recent incident where a dog literally saved life of a 65-year old Pune doctor who collapsed in his home after suffering from a paralytic attack followed by a cardiac arrest.
A recent report in Pune Mirror has recounted the remarkable story concerning Dr Ramesh Sancheti, a general practitioner and a resident of Adinath Society of Swargate who has always been an animal lover. He along with his neighbour Amit Shah have been feeding and taking care of a female canine for the last 16 years.
His affection towards the four-legged animal became clear when two years back, the health of the dog became critical with the dog suffering from kidney ailments. Taking special care for her treatment, the Sancheti and his family took care of the dog, helping it recover from a 50 percent kidney failure.
As would be the karmic connection, the dog indeed repaid his debt to the doctor when he recently suffered a paralytic attack/cardiac arrest while being alone at his home based on the ground floor of a building. He soon collapsed on the floor
The doctor's suffering came to the notice of the stray dog, named Brownie, who immediately became restless and with its uneasy gestures alerted the neighbour, one Mr Amit Shah who lives on the first floor of the same building.
Shah informed the daily that as the part of a daily routine he went to feed Brownie at 12:30 pm on Wednesday, but it refused to have the food and started showing restless behaviour and peculiar soft voice. Brownie continuously walked around the window of Dr Sancheti who was alone in the house. This made the neighbour vigilant.
Read also: Dogs may help regulate blood sugar of diabetics in non invasive way
Mr Shah told Pune Mirror, "She kept rearing up with difficulty and placing her front legs on the window, looking inside. Initially, I was quite confused, but when I went nearer, a gap in the window revealed to me that the doctor had collapsed on the floor. I immediately swung into action."
He broke the window pane and opened the door lock, also apprising neighbours of the situation. "Sancheti was rushed to Poona Hospital," he further informed.
Doctors who attended to Sancheti at the hospital reported that he is out of danger, and he is now undergoing treatment at the intensive care unit (ICU) there.
"Her senses made her aware of sounds of heavy breathing and collapse despite not being inside the house. Canines also have an extremely advanced sense of smell. All credit goes to her loyalty. Without her timely warning, people would have known too late. The precious time needed for urgent treatment to save his life would have been lost," he further added.
The family and neighbours showed gratitude towards Brownie's behavior.
The son of the doctor stated, "It was only the dog who alerted Shah and saved my father's life."
1 comment(s) on Bravo Brownie: Stray dog saves Pune Doctor after Paralytic attack