BRD Medical College case: Dr Kafeel declared free from corruption charges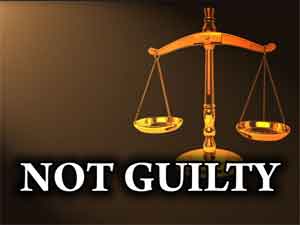 Gorakhpur: The Uttar Pradesh police have dropped graft charges against Dr Kafeel Khan, who had been arrested earlier after a series of child deaths were reported at BRD Medical College. The doctor had been charged under various charges including Corruption, private practice and charges of medical negligence resulting in the deaths of the children.
Media reports not state that criminal charges against the pediatrician have been dropped after the police did not find any evidence for the same.
Medical Dialogues team had earlier reported that Dr Khan was one of the nine people arrested after a spate of child deaths, allegedly due to lack of oxygen and other medical reasons.
Read also: Gorakhpur children death: UP police apprehends Dr. Kafeel Khan of BRD Medical College
A row was erupted over shunting out and the arrest of the nodal officer of paediatric department of Gorakhpur's BRD Medical College medical community alleging he was made a "scapegoat". Dr Kafeel Khan was hailed as a hero after he reportedly bought oxygen cylinders with his own money when its shortage led to a crisis last week at the state-run hospital. However, he was later shunted out and also arrested on account of various charges that held him responsible for the death of the children.
Read also: Gorakhpur: IMA probe finds administrative negligence
According to DNA, Abhishek Singh, an investigating officer, said they could not find any material and substantive evidence during the course of the probe against Dr Khan to prove that he was involved in corruption, indulged in private practice or violated any provisions of the IT Act.
Gorakhpur SSP Satyarth Aniruddha Pankaj told The Indian Express that Dr Khan has not been charge sheeted under Prevention of Corruption Act and the Information Technology Act. However, he has been charge sheeted under IPC sections 409, 308 and 120-B.
"Dr Khan was made the scapegoat in the case. An FIR was filed on flimsy grounds to accuse him of private practice, but the police could not find any evidence to prove the charge. This clearly suggest that he is innocent and framed in the case as Chief Minister got annoyed with him because the media made him a saviour," a close relative of Dr Khan told the daily.
Read also: Gorakhpur Update: Doctors become Scapegoat in the Blame-game