Brett Lee participates in awareness drive on hearing health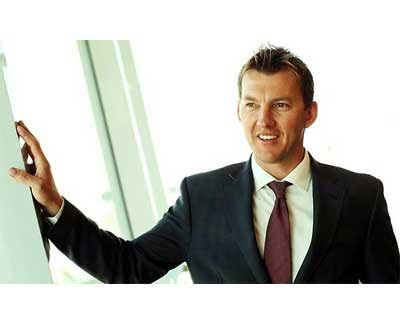 Kozhikhode: Former Australian fast bowler Brett Lee took part in a function to discuss the importance of screening newborns for early detection of hearing loss, held at the Government Medical college. Lee, appointed as the global brand ambassador of "Cochlear", the hearing implant maker, was in the city as part of the drive to create awareness on hearing health.
Lee said his mission was to spearhead the "Sounds of Cricket" campaign to increase awareness of the significant medical, social and economic impact that hearing loss can make on individuals and their families. Dr. P. Muraleedharan Namboothiri, HOD, ENT department of the government medical college, said the college, which started cochlear implants a year ago, has carried out about 180 such surgeries.
"The state has around 1.05 lakh people who suffer from hearing impairment. We are of the opinion that if hearing impairment can be identified during the first three years, it will be very easy to cure hearing loss," he said.
"Hearing loss is a global public health issue. Most people are unaware of the advanced treatment options available. So, our mission is to spread an awareness about these treatments to the public," he added.