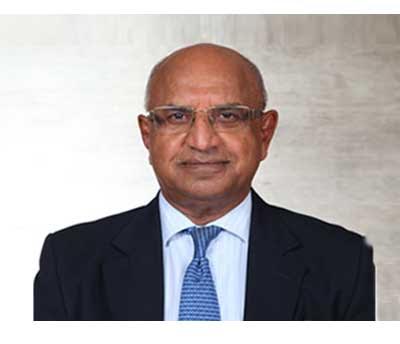 New Delhi : India's healthcare apex body NATHEALTH on Wednesday announced its new leadership team for the year 2017-18.
The body announced Brig. Dr. Arvind Lal, Padma Shri, Chairman and MD, Dr Lal PathLabs Ltd. has been elected as the President of the federation.
He succeeds Rahul Khosla President Max Group, Chairman Max India Max Life and Max Healthcare.
Brig. Arvind Lal thanked the outgoing President of NATHEALTH Rahul Khosla and warmly welcomed Milan Rao, President and CEO, India and South Asia, GE Healthcare, as Senior Vice President-NATHEALTH, along with the other members of the NATHEALTH Leadership Team Daljit Singh, President, Fortis Healthcare Limited as Vice President-NATHEALTH, Gautam Khanna, Chief Executive Officer, P. D. Hinduja Hospital as Secretary-NATHEALTH and Varun Khanna, Managing Director, BD as Treasurer-NATHEALTH.
This team, along with Anjan Bose, Secretary General, NATHEALTH, will lead the federation towards its goal of helping to create a robust platform for long-term growth and sustainability of India's healthcare sector.
"There is still a lot of unfinished work in healthcare sector. Areas like preventive and wellness, infrastructure development, healthcare financing and funding, public-private partnership, digital health and Make in India need more focus and attention. At NATHEALTH, we will sincerely and resiliently work in all the relevant areas for the improvement of the nation's health and for the progress of healthcare sector," said President NATHEALTH, Brig. Dr. Arvind Lal.
"We welcome our new leadership team which will continue to work towards the development of healthcare sector for the benefit of people by addressing relevant issues. We also welcome Government's recent announcement of National Health Policy and would be happy to support the Government's efforts in the spirit of collaboration," he added.
3 comment(s) on Brig. Dr Arvind Lal elected as President of NATHEALTH