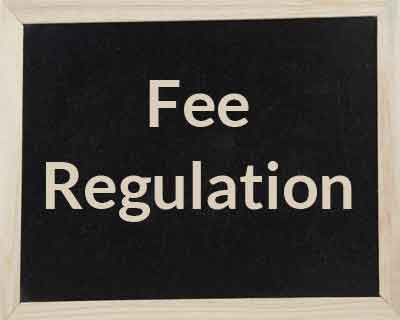 New Delhi: The Board of Governors led the Medical Council of India, is reported to have been now given a major task by the Union Ministry of Health to come up with ways to reduce the whooping costs of MBBS education in the country.
The matter had been a severe bone of contention between the Ministry and the Erstwhile MCI, which had refused to interfere with the MBBS fee structures at private medical colleges citing lack of mandate.
Confirmation of the development was given by a Health Ministry official to the daily Tribune, which reports that the government has asked the MCI BOG to find ways of reducing the humungous cost of medical education in the country.
The steadily rising fees for medical courses, both MBBS and PG has indeed been a matter of concern in the field of Medical Education. Both the Roy Choudhury committee and the Parliamentary Standing Committee expressed concerns regarding the high cost of medical education for students and gave recommendations in favour of capping the fees.
While earlier capitation fee was an issue, with the advent of NEET, the official MBBS fee at most private medical colleges skyrocketed, with the entire course fee even crossing Rs 1 crore in many cases. This is bound to create some financially burdened doctors
"What would such a student think of when he or she gets out of the system and starts practising? The high cost of medical education in Indian private sector is leading to malpractices. A student who has paid through the nose to study medicine is vulnerable to compromising medical ethics to recover huge costs. Students naturally avail of education loans to pay that kind of fees," a Ministry source informed Tribune
To tackle the issue of fees, many states were then seen appointing Fee Regulation Committees to determine the fee structure at private medical colleges and deemed universities. However, despite their intervention, on a policy level, there seems to be a huge discrepancy in the cost of medical education across various states in the country
One of the major reasons for the chaos stands as the Indian Medical Council Act, 1956 per se is silent on the issue of the fee that is supposed to be charged at medical colleges, hence giving no power to the apex medical regulator on the matter
The impending National Medical Commission is going to try to address the issue. While capping of fee is still out,  The government, under the National Medical Commission (NMC), can dictate guidelines for fees up to 40% of seats in private medical colleges.
Till the bill becomes a reality, the Ministry of health has directed the MCI BOG to come up with solutions.
15 comment(s) on Bring Down Cost of MBBS Education: Health Ministry tells MCI Board of Governors