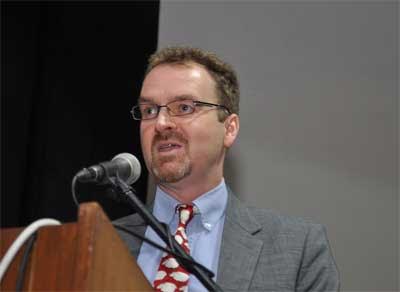 Chandigarh: British Deputy High Commissioner David Lelliott assured full support to the Haryana government for setting up the proposed Indo-UK Institute of Health in the state.
The institute will be built at a cost of Rs 1,000 crore on over 50 acres of land and a team from the United Kingdom (UK) has already visited several places to identify a suitable site for the project, an official release said.
Lelliott was accompanied by Andrew Ayre, who will be taking over the post from him, it said.
Ayre said he was impressed with what he had seen so far in the state and evinced keen interest in exploring possibilities for cooperation with Haryana.
The release said Lelliott has completed his four-year term and would now move to Sudan as the Deputy Head of Mission, later this month.
Haryana Chief Minister Manohar Lal Khattar congratulated Lelliott on his new assignment and said India and Haryana enjoy a strong bond with the United Kingdom.
As sugarcane is grown in abundance in Haryana, the UK could assist the state government in setting up units to process the produce, he said.
Khattar said special emphasis is being laid on diversification of crops to encourage farmers to adopt horticulture and farming of cash crops, instead of traditional rice and wheat.
The state government is implementing the peri-urban concept of farming, especially in the National Capital Region, to meet the demand for fruits, flowers, vegetables and milk, he said.
The Chief Minister said two major agreements were signed with the UK at the 'Happening Haryana Global Investors Summit' at Gurgaon last year.
Apart from this, various leading companies of the UK have set up their units in Haryana, Khattar said.
The Global Smart City Project in Gurgaon and the Industrial Logistic Hub in South Haryana that is dedicated to the industrial corridor on both sides of the Kundali-Manesar-Palwal Expressway were among the key projects being implemented by the government, he said.
The Chief Minister said the state government is focusing on skill development and has set up the Haryana Skill Development Mission and will complete the construction of the University of Skill Development within a year.
Food processing, textiles, apparel, footwear, electronics and Information Technology, defence, aerospace manufacturing and renewable energy are among the key thrust areas of the state government.
3 comment(s) on British envoy assures support to set up Indo-UK Institute of Health