By Mistake: Gynecologist prescribes abortion pills to unsuspecting pregnant patient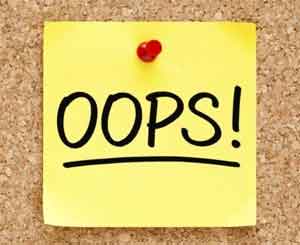 In what can be called be an error of gigantic proportions, a Kerala gynaecologist prescribed an abortion pill to a two-month-old pregnant woman who visited the Taluk hospital in Kerala for a routine check-up. The doctor also accepted to her mistake, stating that she got confused due to heavy rush at the hospital
The patient who had visited the hospital for a routine check up reportedly said that she was utterly shocked when the doctor gave her a prescription and her to changed her clothes and put a lungi, T-shirt and go into the labour room. The woman was surprised as she had no idea that why the doctor asked her to change the clothes. Once inside the room, she asked the nurse about the prescription, the nurse informed her that the pills were for abortion.
Speaking with News Minute she confirmed, "She asked me to go to the labour room with a T-shirt and lungi, I wondered why was it for. After nurses told me the tablets were wrong, I took the prescription to a medical store where they confirmed that it was an abortion pill," she says.
Pavitra came back to the hospital and questioned the doctor that why she prescribed her to abortion pill when she had not approached her for abortion.
"She shouted at me saying she had explained everything to me when I visited her house. I have never visited her house, I was consulting her for the first time! Then she asked another woman who sat behind me, whether she was given any prescription. That is when she realized she got confused with the patients," the patient said.
The woman later filed a complaint with the superintendent against the gynaecologist complaining that she tried to abort her without her consent. She also warned a legal action in case the superintendent failed to take action. The superintendent has now submitted a report with district medical officer on the basis of the complaint, reports dailyhunt
After the complaint, the doctor admitted that she made a mistake while prescribing the medicine as she got confused due to the heavy rush.