Cabinet approves 100-bed hospital for Najafgarh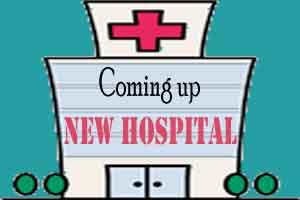 New Delhi:  The Union Cabinet has approved the construction and operationalisation of a 100-bed hospital at the rural health training centre in southwest Delhi's Najafgarh area at an estimated cost of about Rs 95 crore.
The project envisages setting up of the hospital in Najafgarh in two years to cater to the local population of 13.65 lakh spread across 73 villages, an official statement said.
The hospital will include four major clinical services in medicine, obstetrics and gynaecology, paediatrics and surgery.
It would also include a blood bank, diagnostic services, separate out patient departments (OPD) for general medicine, surgery, dental, ENT, ophthalmology, audiometry and paediatric care through a staff of more than 30 doctors and 40 nurses, apart from 50 allied and healthcare staff.
"This hospital will address a long-standing healthcare access issue for the local population, especially for the vulnerable sections including women and children. It will provide child and maternal services, trauma care and basic primary diagnostic, therapeutic, preventive and curative services in the area," the statement said.
The hospital is expected to be fully operational by May 2020 along with all departments and requisite human resources.