Cadaveric workshop on cosmetic surgery at AIIMS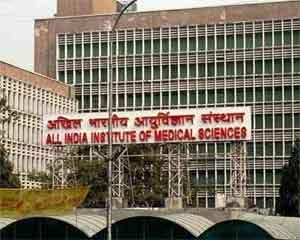 New Delhi: Amid growing demand for aesthetic procedures, a cadaveric workshop on cosmetic surgery was held for the first time at a government health institution in the country.
Doctors from Morocco and Taiwan along with several plastic surgeons and dermatologists from across India, both from private and government hospitals, participated in the one-day workshop held recently at the All India Institute of Medical Sciences (AIIMS).
The workshop was aimed at studying different structures of the face and their relationship to blood vessels, Head of department of Plastic Surgery at AIIMS, Dr Manish Singhal said
According to AIIMS Trauma Centre Chief Dr Rajesh Malhotra, over the last one decade, there has been a rising demand for cosmetic treatments among people having requisite financial resources to look better.
People receive injectable fillers to remove dark circles, botox injections for getting rid of wrinkles, lip enhancements and nose alignments among others, Dr Malhotra said adding there is awareness among youth who aspire to look better.
"These are mostly clinic procedures. Though they are only for cosmetic purpose, it is important that injections are given using the right technique to prevent any side effects and avoid injury to nerve and blood vessels.
"For example, hitting wrong blood vessels, while injecting fillers for removal of dark circles, may lead to damage to the blood vessels of eyes and in some cases even vision loss," Dr Malhotra explained.
In the workshop held recently, 'plastination' technique was employed in which the blood vessels are injected with coloured dyes to highlight them during dissections. The fillers are then injected under the skin to allow doctors study the safe zones, Dr Singhal said.
Dr Raja Tiwari, faculty in the Plastic Surgery department of AIIMS said there has been a three-fold increase in the number of patients who opted for cosmetic treatments at the premier institute over the last one decade.
A global survey by the International Society of Aesthetic Plastic Surgery (ISAPS), ranked India fourth with 9,35,487 cosmetic procedures conducted in 2015.
USA, Brazil and South Korea secured the first, second and third positions.