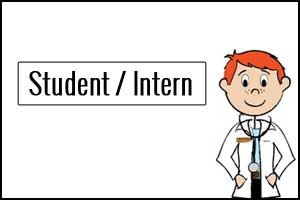 New Delhi: The Apex Medical Council is now going to answer the question whether final year MBBS students be posted as interns at the public hospitals in order to ensure availability of healthcare services. The question comes in response to a clause of a healthcare bill that was recently introduced in Lok Sabha.
It is reported that in December 2017, Member of Parliament Baramati, Maharashtra Shri Supriya Sule introduced a bill on Universal Health Coverage(Medical and Financial Assistance)Bill, 2017 in the Lok Sabha. The bill is aimed at providing health insurance and affordable health care services to all the citizens.It also provides for skilling of Women health care workers.
Clause 10 of the said Bill speaks of engagement of Medical students to augment the strength at public hospitals stating
The Central Government shall, in order to ensure availability of healthcare services,
make provisions for permitting final year medical students to intern at the public hospitals.
Pursuant to this, the Medical Council of India received a letter dated 23.01.2018 from Under Secretary, Govt. of India, Ministry of Health & Family Welfare, requesting that the same may be examined and comments of MCI thereon may be sent.
The executive committee of the council has now formed a  to form a Committee comprising of  Dr. Ved Prakash Mishra, Chairman, Academic Committee; Dr. Dileep Mhaisekar and Dr. Vijay Prakash to study the Bill and submit a report
Elaborating on the issue Dr. Ved Prakash Mishra said, " Internship basically means hands-on- training under supervision. Currently, a student after completing the MBBS final year is given a provisional registration. Based on the provisional registration she/he undertakes a compulsory rotational internship including rural internship. Upon successful completion of the two, the student gets the degree and consequently a permanent registration with the state medical council."
The bill in question calls for having final year MBBS students being placed as interns at public hospitals. " We are going to analyze the feasibility of having final year students posted as interns at public hospitals including the statutory provisions concerning the same, including the whether the students can fall under the ambit of "Interns", whether they can have provisional registrations in the final year, etc. We will then submit our report to the Executive Committee of the Council," he added
42 comment(s) on Can final year MBBS be posted as Intern in Public Hospitals: MCI to Examine