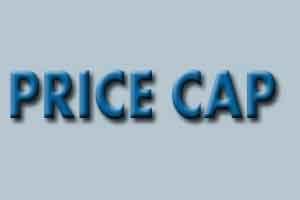 New Delhi: Based on recommendations of an expert panel, the Delhi government is likely to come out with a policy this week to cap profit margins of city hospitals on drugs and devices, according to sources.
The nine-member panel, headed by Director-General of Health Services Kirti Bhushan, was set up by the Arvind Kejriwal government on December 13 last year.
The move comes after a public outrage on the death of a child due to dengue last year at a private hospital in Gurgaon, which charged the family around Rs 16 lakh for treatment.
The committee had suggested capping the profit margin for drugs and devices at a maximum of 50 percent above the manufacturing price or procurement cost, whichever was lower, the official said.
The panel members included the following
Dr KK Aggarwal, former IMA president
Dr RK Gupta, former president of DMA
Dr Arun Gupta, DMC president
Dr Puneeta Mahajan, regional director, Health Services, (North)
Dr Ashok Kumar, additional director (DGEHS)
Dr Monalisa Borah, Delhi Voluntary Hospital Forum president
Dr Chander Prakash of the DGHS.
Dr RN Das of the DGHS.
Read Also: 9 Member Doctor team to recommend Pricing at Private Hospitals: Delhi Govt
"Health Minister Satyendar Jain is likely to announce the policy on Wednesday," a source in the health department said.
On December 13, Jain, while announcing the constitution of the panel, had said that it would also recommend the Delhi government norms to be followed by city hospitals, including in medical investigation and for behavioural protocols.
However, sources said, the announcement, as of now would only pertain to the policy of capping of profit margins.
The National Pharmaceutical Pricing Authority (NPPA) had in December said that the private hospital had charged as high as 1,700 percent margin on consumables and medicines used for the treatment of the dengue patient, a seven-year-old girl, who subsequently died of the illness.
Jain, in his December press conference, had said, "They will not be mere recommendations. The Delhi government will use them to come up with protocols related to medical services."
On what prompted the setting up of the panel, Jain had said his department had received several complaints related to overcharging, refusal or delay in providing immediate medical care to victims of crime or road accidents, or hospitals compelling patients to purchase drugs from in-house pharmacy, rude behaviour by healthcare workers and delay in initiating medico-legal cases.
6 comment(s) on Capping hospital profit margins: Delhi govt to announce policy