Odynophagia post-cardiac catheterization, an interesting case report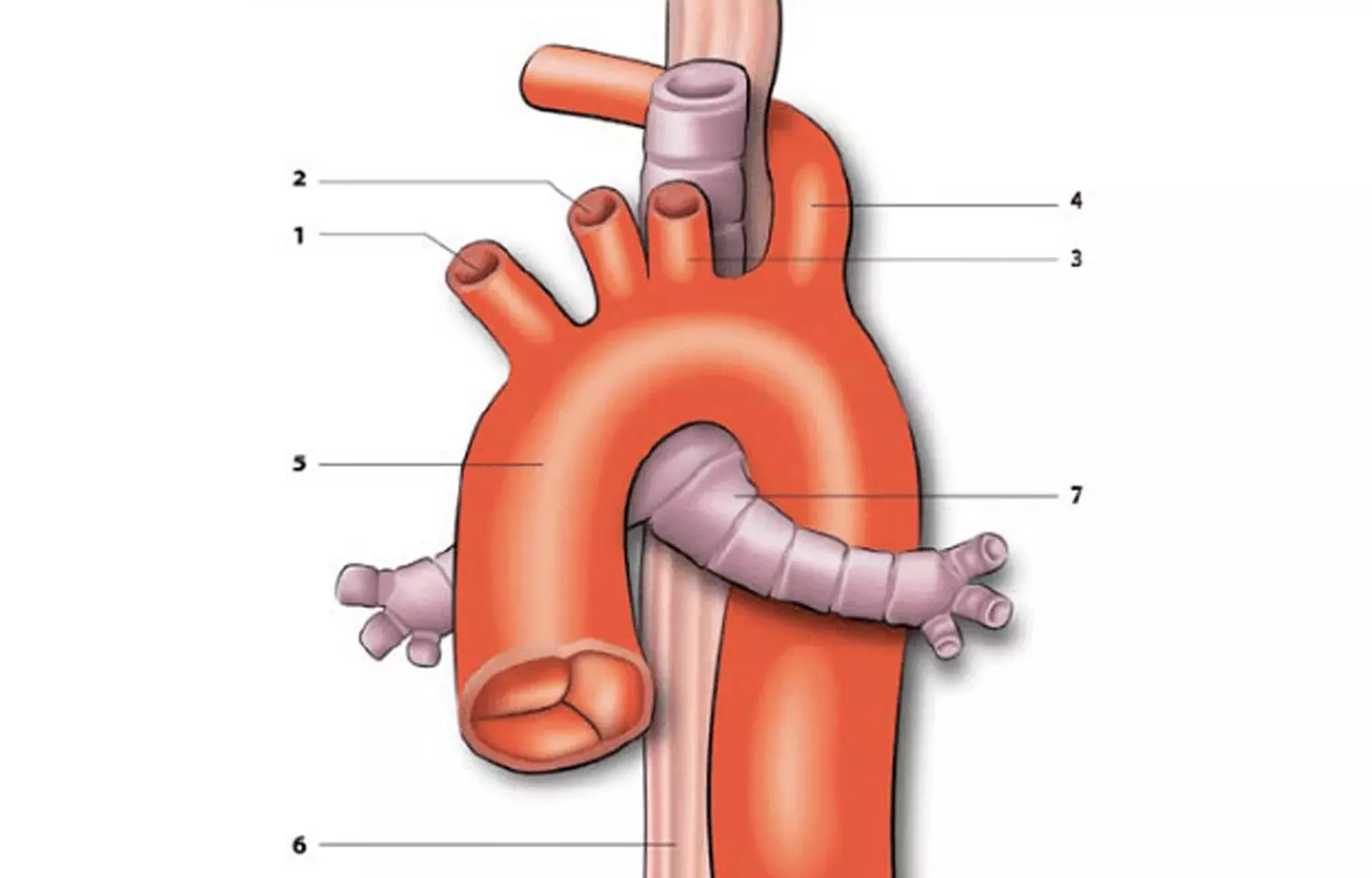 Vascular complications from transradial cardiac catheterization are uncommon. Mediastinal hematoma is a rare complication with life-threatening potential. Naidu et al have reported a case in Hindawi journal about a patient who underwent cardiac catheterization and subsequently experienced odynophagia from injury to an aberrant subclavian artery that led to a mediastinal hematoma.
A 59-year-old female with past medical history of coronary artery disease presented with complaints of angina and underwent a transradial cardiac catheterization. Immediately after the procedure, the patient complained of chest pain and odynophagia. EKG and echocardiogram were unremarkable, and a CT scan of the chest demonstrated an ill-defined fluid collection present in the superior mediastinum and an aberrant right subclavian artery. The patient was closely monitored in the Intensive Care Unit. She remained hemodynamically stable throughout the admission. The patient was subsequently discharged home in good condition and did well on outpatient follow-up.
Mediastinal hematoma is a known but rare complication of transradial cardiac catheterization and is related to vessel trauma during instrumentation. In this case, the routine use of 5 French and 6 French catheters led to an ARSA injury and subsequently a mediastinal hematoma. This raises the question of whether a transfemoral approach is better suited for these patients if this aberrancy is identified prior to the procedure.
This patient, however, had a previously unidentified vascular anomaly (ARSA), which likely predisposed her to this complication despite a seemingly uncomplicated transradial catheterization. Prompt recognition of unusual symptoms postprocedure, appropriate hemodynamic and airway management, and possible endovascular repair of the injured vessel are all components of successful management of this potentially life-threatening condition. In addition, a post catheterization angiography of the aberrancy may be helpful to assess for any injury to the vessel prior to sending the patient to recovery if it is recognized during the procedure.
In this case, ARSA was not identified during the catheterization and there was no reported difficulty in engaging the coronaries which would have otherwise alerted the operator. Because of this, operators must have the knowledge of this anatomic aberrancy even if undetected during the procedure. In addition, when the vascular injury is suspected, there are a wide variety of symptoms that should raise concern post-procedure, and odynophagia is one such presentation that should not be ignored.
Source: Moumita Naidu, Robby Singh, Marcel Zughaib, "Odynophagia after Cardiac Catheterization: A Rare Complication in the Presence of Aberrant Subclavian Artery", Case Reports in Cardiology, vol. 2020, Article ID 7431726, 3 pages, 2020. https://doi.org/10.1155/2020/7431726
Source : Hindawi journal